Hidden Gem
Just twenty people live in the tiny Swiss village of Herschmettlen, and most of them are cheesemakers. Centuries of tradition and skill reside in a small local creamery, where just four full-time employees craft Maître Moutardier, created exclusively for Emmi.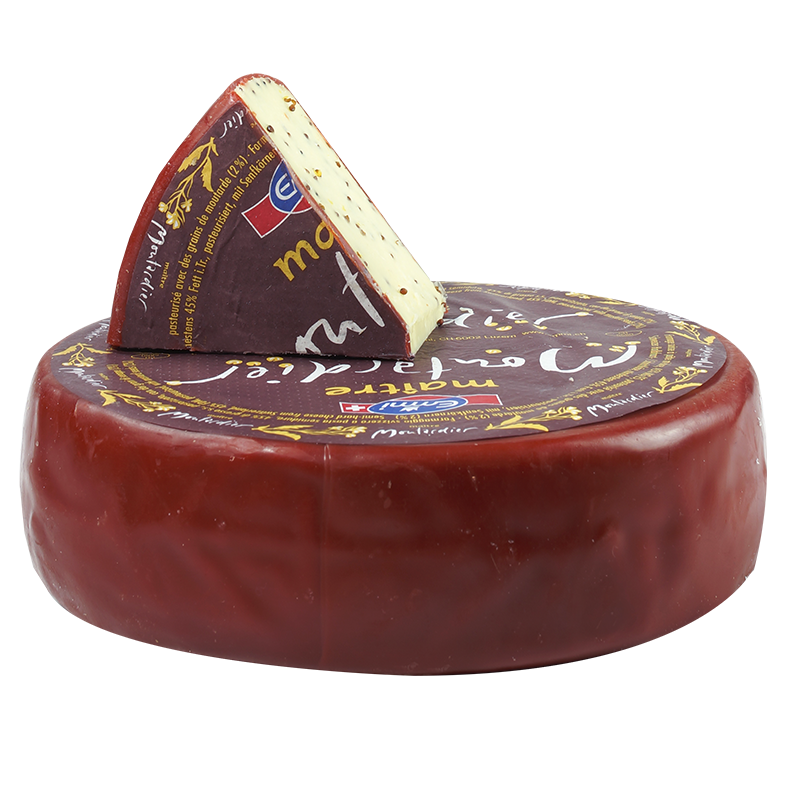 Maître Moutardier
Aged 60+ Days
Pasteurized Cow's Milk
Animal Rennet
mustard seeds
Maître Moutardier is also semi-soft, with a velvety texture, peppered with mustard seeds. The mustard seeds pop in your mouth, much like caviar. The flavor is mildly spicy with complex undertones.
BROCCOLI AND CAULIFLOWER
IN A HOT OR COLD SANDWICH
SANGIOVESE
TEMPRANILLO
PALE ALES