Easy & Delicious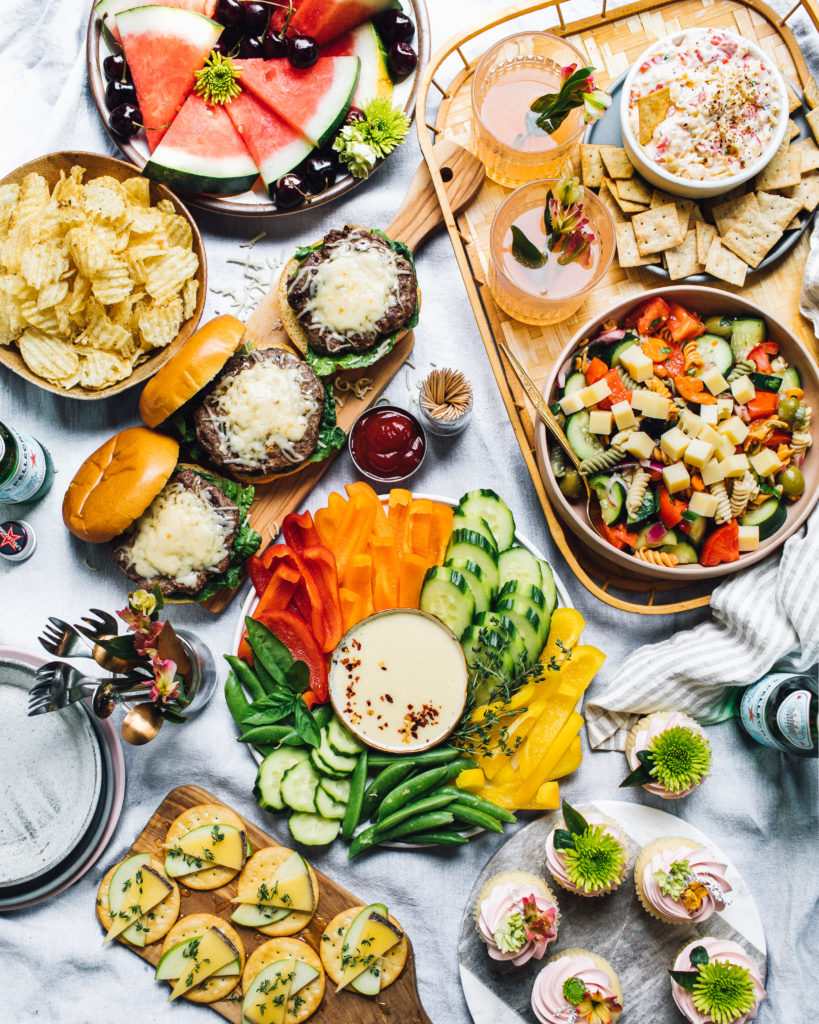 The long 4th of July weekend is almost here and putting together a crowd-pleasing spread can be overwhelming. To take the stress out of your party planning, add our recipe ideas to your spread, or better yet, recreate our whole spread! We have enhanced some easy, classic summer dishes by adding Emmi cheese that will make both cooking a breeze and your guests happy!
Burgers with Shredded Gruyere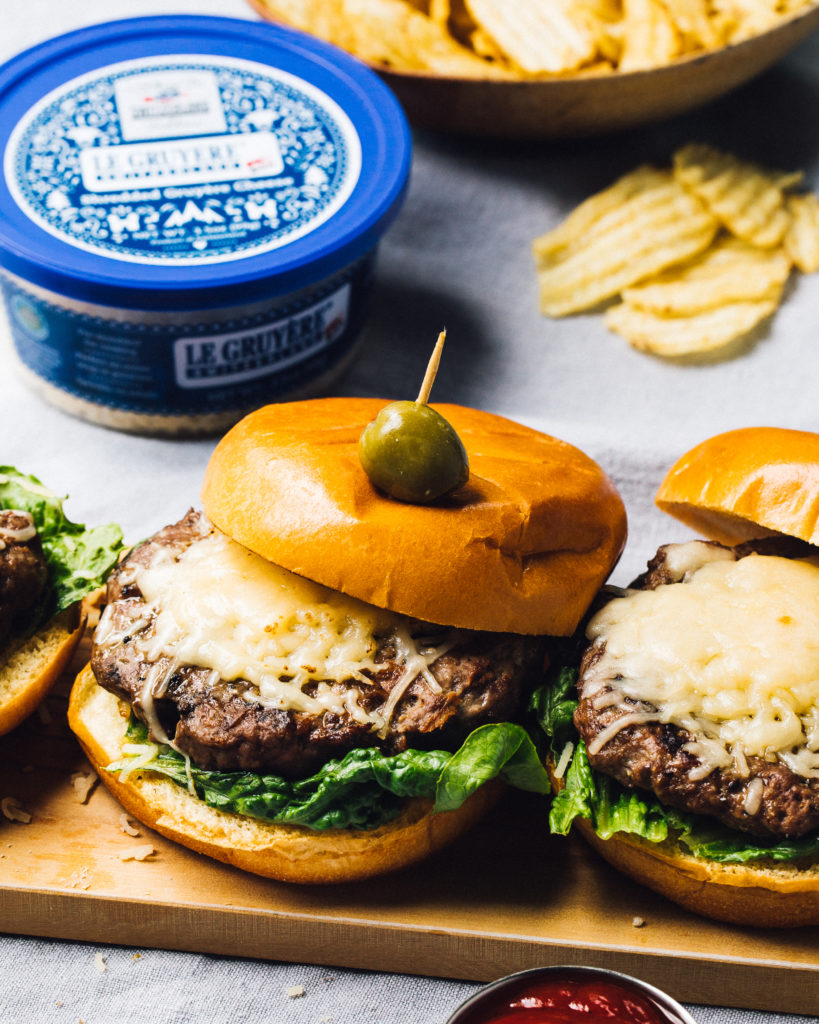 The staple of almost any summer party is a burger. By adding some shredded Gruyere, you can liven up this grill out favorite. Emmi Shredded Gruyere melts perfectly on burgers and gives them that extra flavor boost.
Fresh Vegetable Fondue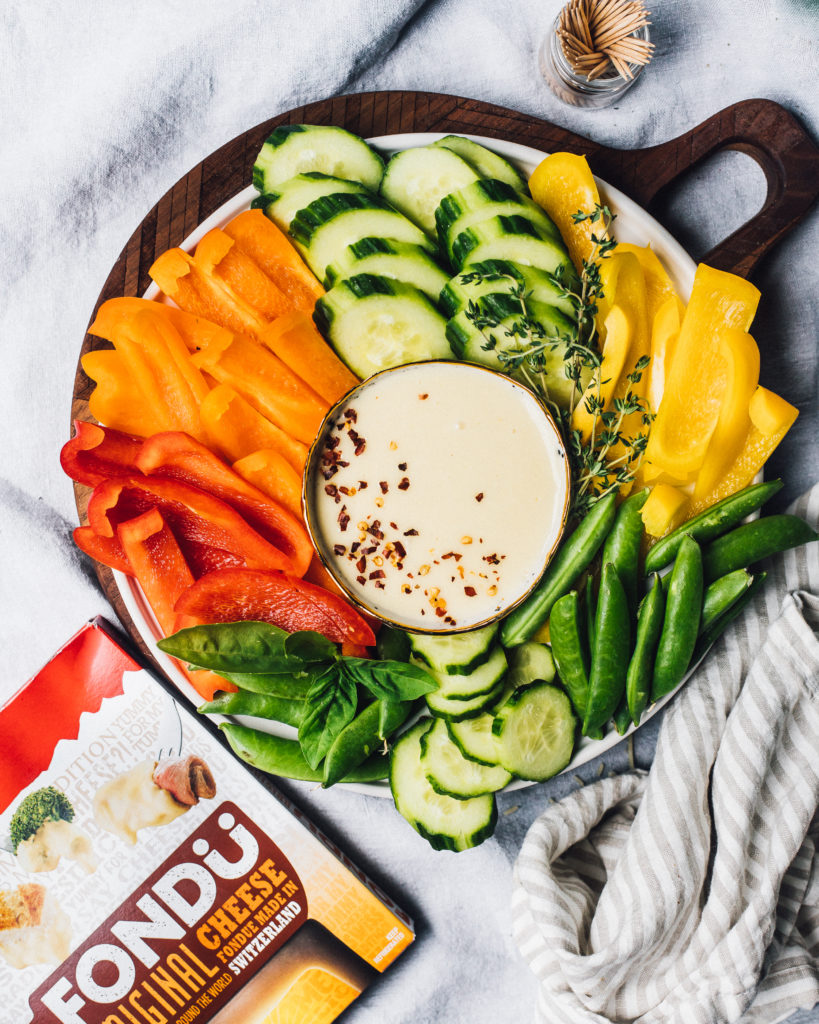 Emmi Original Fondu works great as a dip for fresh vegetables. All you need to do is heat up the fondue mix and serve with cut veggies for a healthy and summery snack.
Le Cremeux Cracker Bites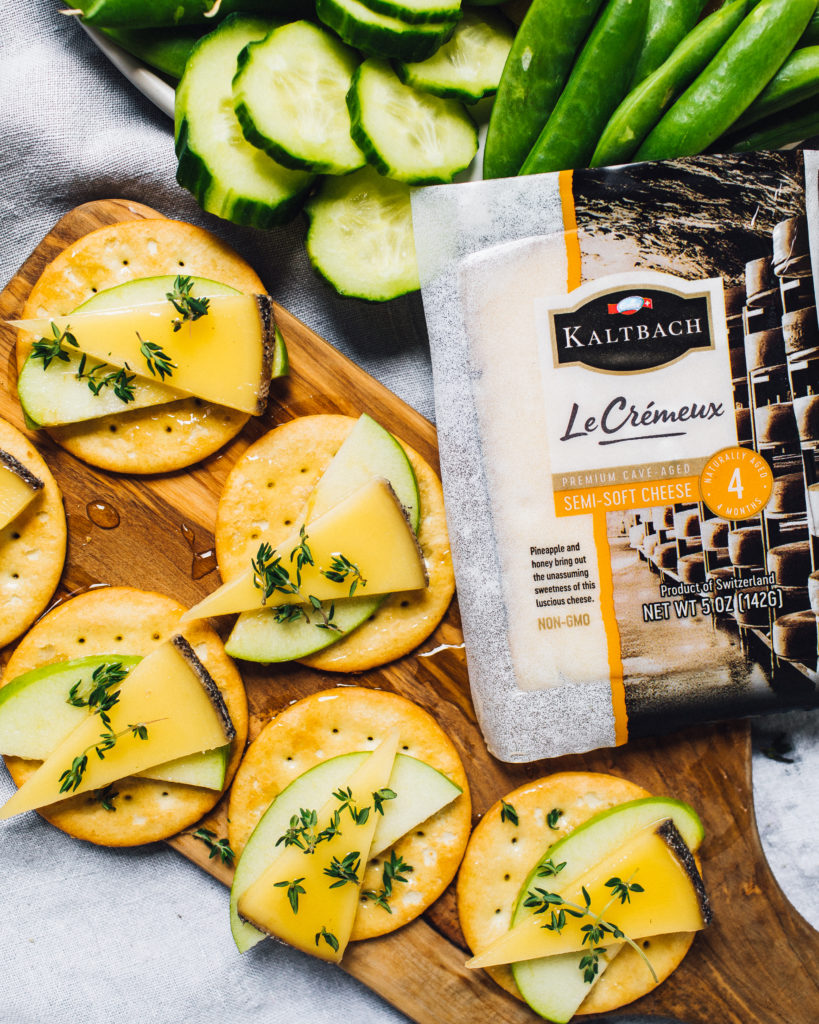 Kaltbach Le Crémeux is a tasty addition to these cracker bites which include Granny Smith apples, honey, and thyme. The apple and honey pair perfectly together to highlight the unassuming sweetness of the cheese and balance the taste of the bites.
Ingredients:
Emmi Kaltbach Le Crémeux cheese
Granny Smith Apples
Honey
Thyme
Crackers
Pimento Cheese Dip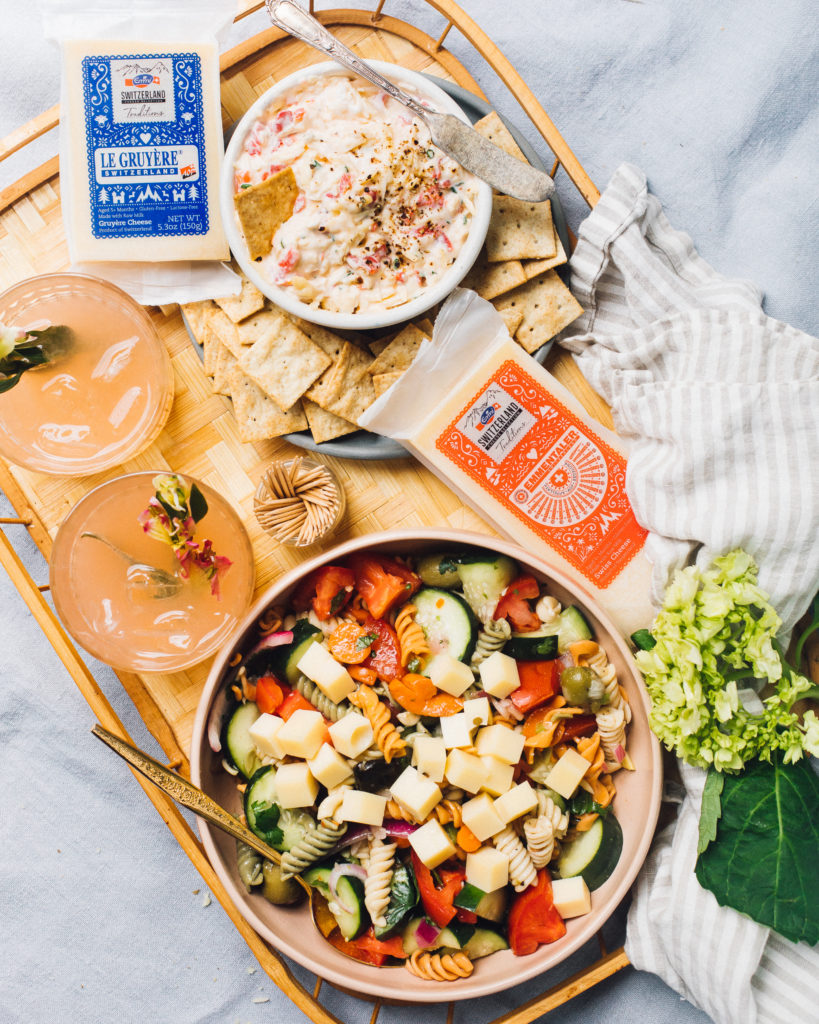 We created a fun spin on this classic cheese dip by swapping cheddar cheese out for Emmi Le Gruyère. This unexpected twist will both elevate the dip and be a delicious surprise for your guests.
Recipe:
6 ounces Emmi Gruyère cheese, shredded
1/3 cup mayonnaise
2 tablespoons sour cream
1 (4 ounce) jar pimento peppers, drained and diced
1 teaspoon white wine vinegar
pinch of salt
1/4 teaspoon black pepper
1/8 teaspoon cayenne pepper
1/2 teaspoon minced chives
Mix everything together well with a spatula, and refrigerate for at least 45 minutes prior to serving.
Emmentaler Pasta Salad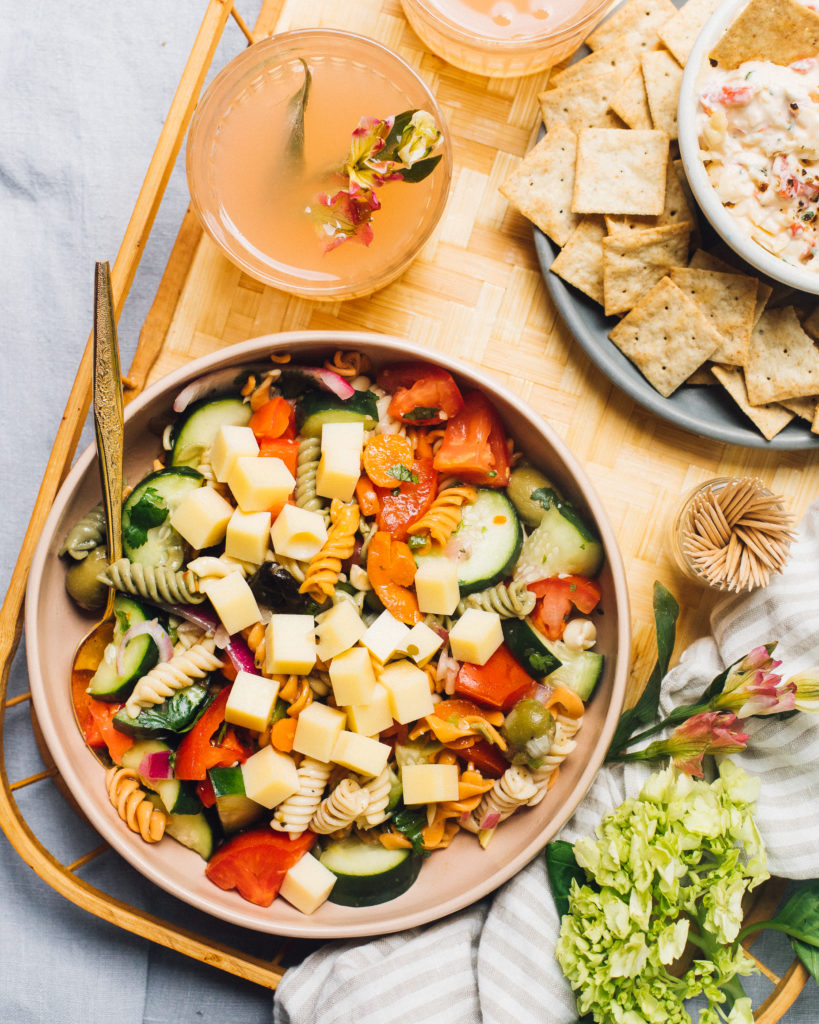 Running short on time but need one more dish? Complete your spread using deli made pasta salad with added cubes of Emmi Emmentaler. All you have to do is cube the cheese and your 4th of July party food is ready!