How to Make a Holiday Brunch Board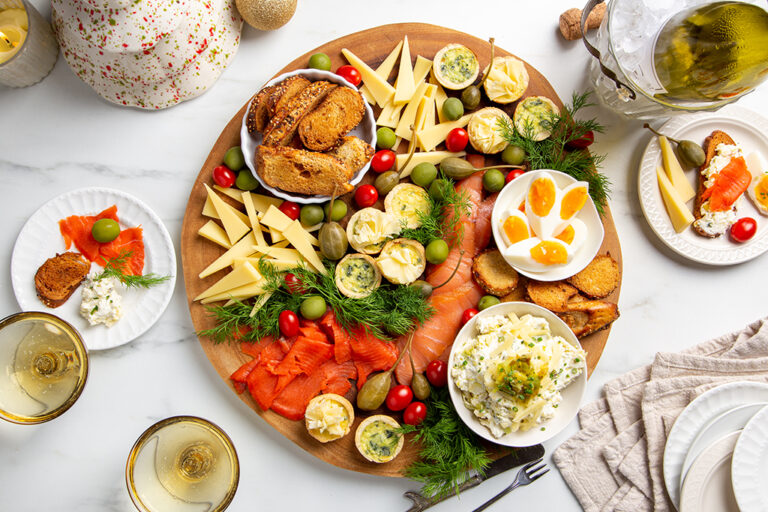 Want to enjoy a beautiful holiday brunch and still sleep in? Behold the Holiday Brunch Board. A combination of your favorite Emmi cheeses, store-bought nibbles and make-ahead bites mean you can serve a gorgeous brunch without spending your morning in the kitchen.
View Post
Festive Pairings: Pie and Cheese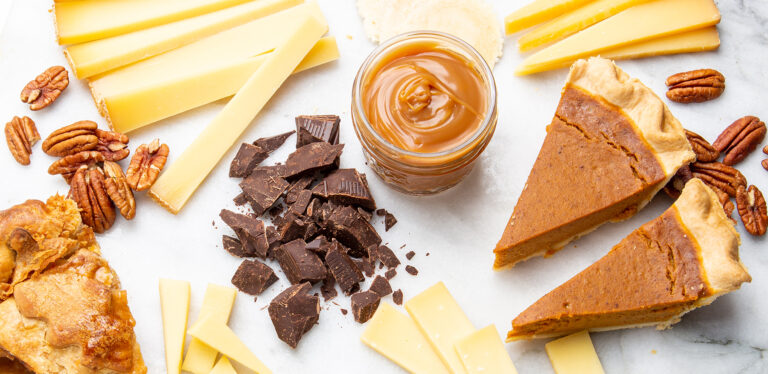 Nothing says the holidays like pie and cheese. Turn your leftover pie into pairings for a beautiful, seasonal cheese board with these clever cheese and pie pairings. No need to be fussy here. Simply arrange slices of pie and cheese on a platter so everyone can try a bite of everything. Start with these pairing suggestions and create your own. There are no rules!
View Post