Cheese + Sparkling Wine Pairings
There's really nothing better than a freshly popped bottle of bubbles on the back patio on a warm summer night. Unless, of course, you also have a cheese board on that patio. Sparkling wine or champagne is the perfect compliment to cheese. Here are some of our favorite ways to pair Emmi cheeses with these light, summer bottles!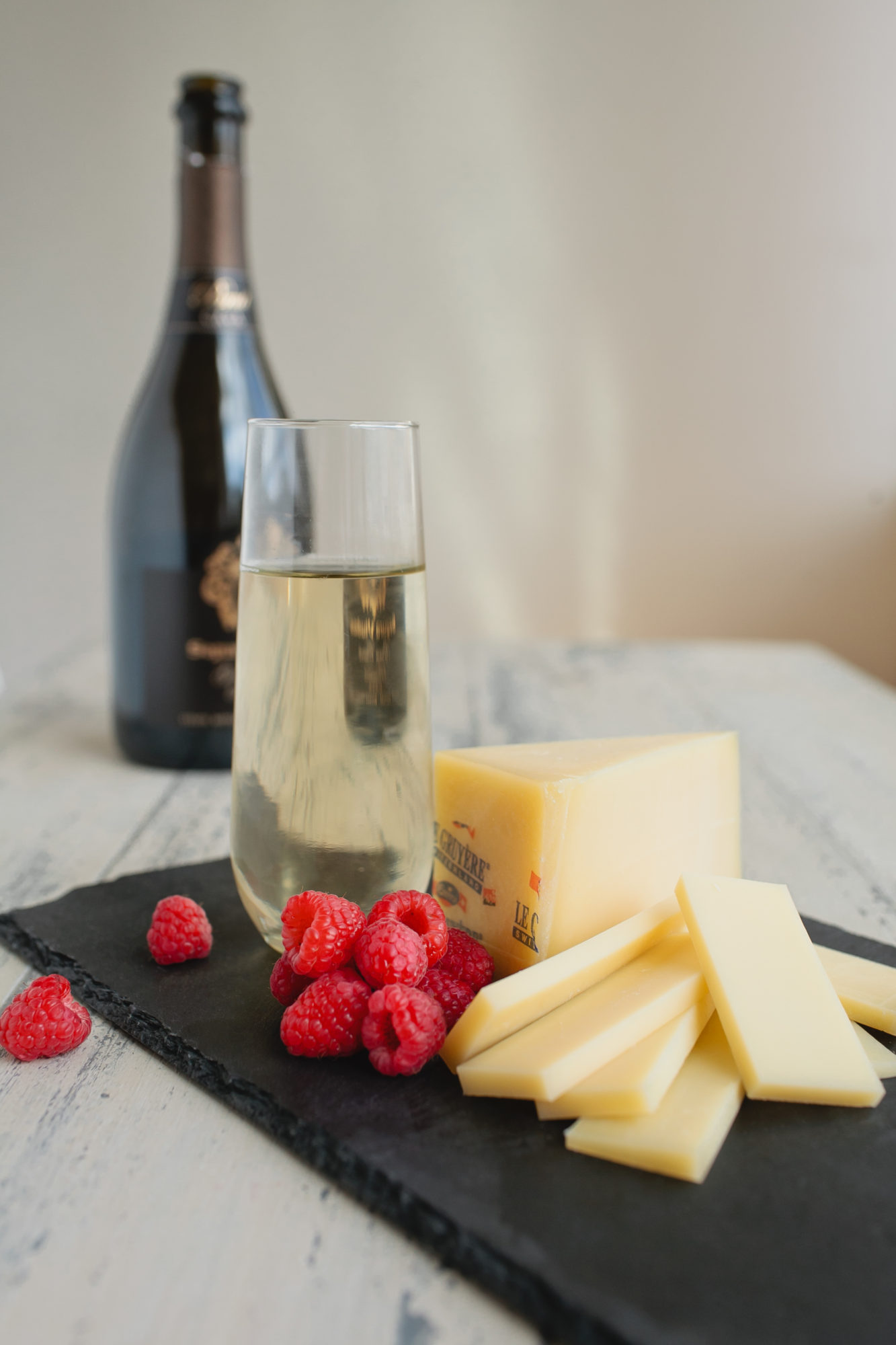 Gruyére + Cava
To highlight Gruyére's nutty, mild flavor; pair it with a glass of Cava or Champagne. Both sparkling wines are similar in flavor with fine bubbles and a yeasty, toasty flavor that enhances those same qualities in this favorite mountain cheese. Choose a Brut variety for a drier, more pleasing flavor.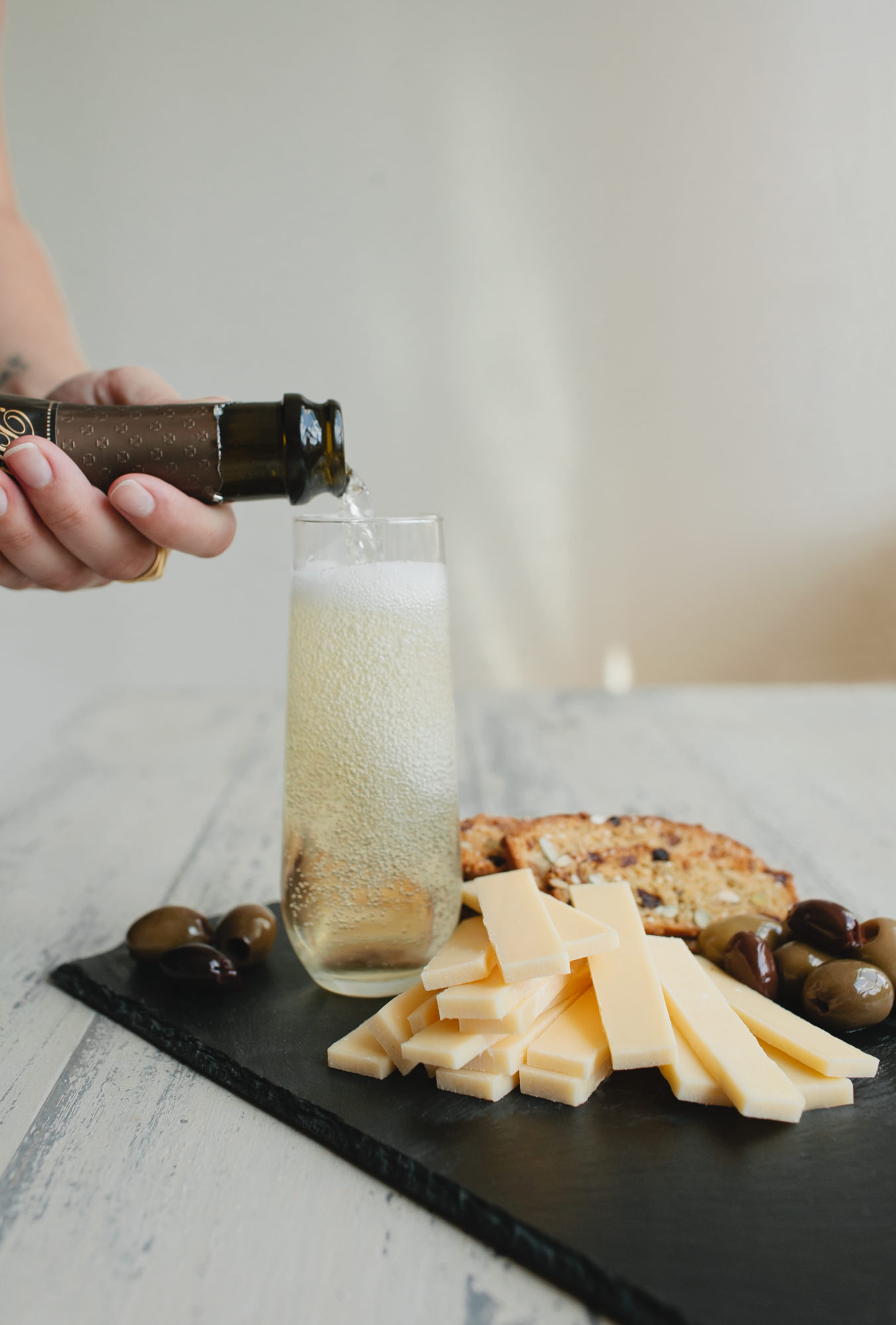 Kaltbach Gruyére + Champagne — Aged in our prized 22-million-year-old Kaltbach Cave, this raw cow's milk Gruyére is unlike any cheese you've tasted. To match its rich depth of flavor, enjoy it with a glass of Spanish Cava or French Champagne. Both sparkling wines enhance the cheese's nuttiness, making those addictive flavor crystals somehow taste even better.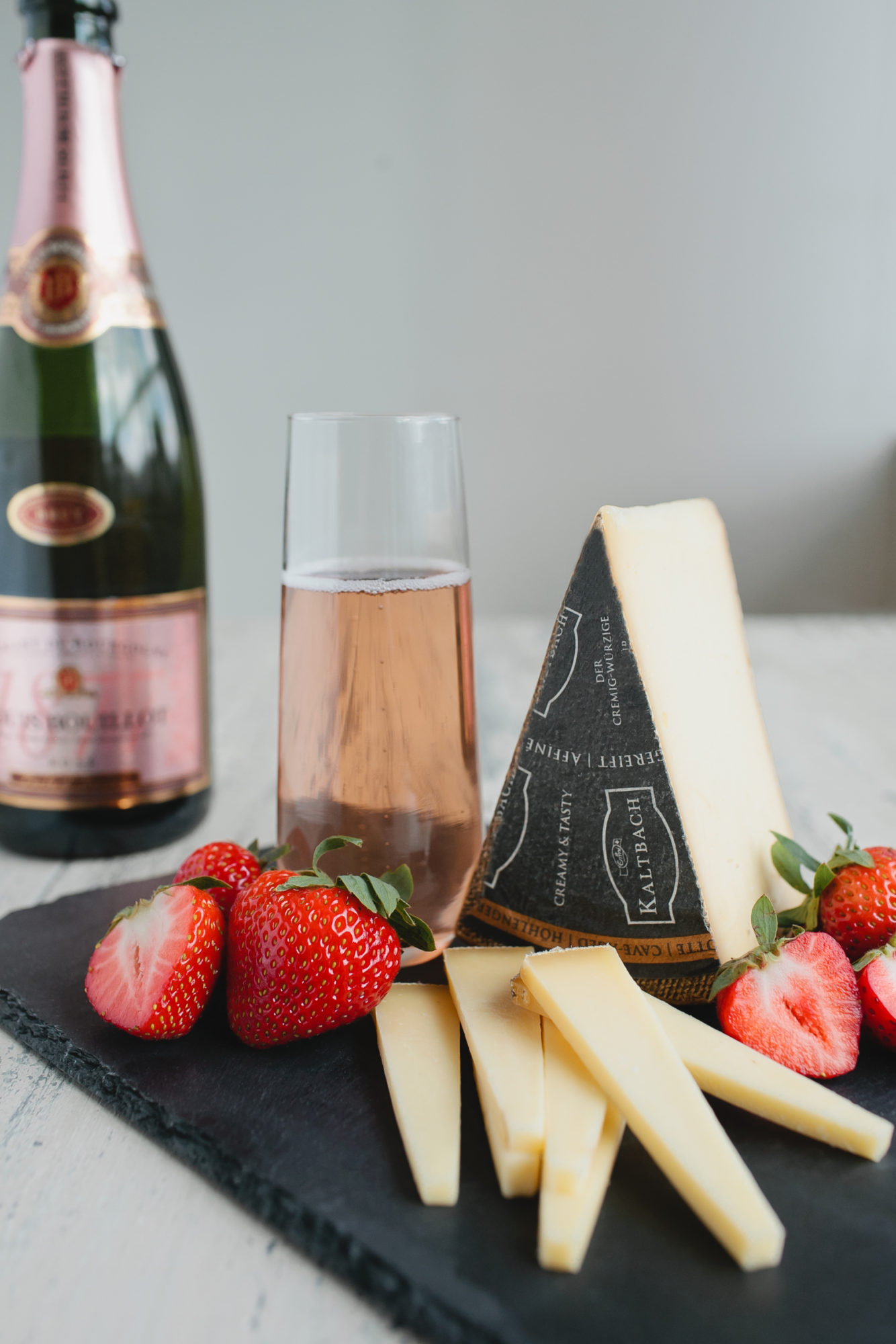 Kaltbach Le Crémeux + Rosé
If you haven't yet tried this one-of-a-kind cheese, then do it with a glass of bubbly in hand. Aged in our 22-million-year-old Kaltbach Cave, Le Crémeux has a caramelized butter flavor and approachable mildness that makes it easy for pairing. We love it with a bottle of dry sparkling rosé, Prosecco or dry (Brut) Champagne.