Grazing Boards Will Change Your Summer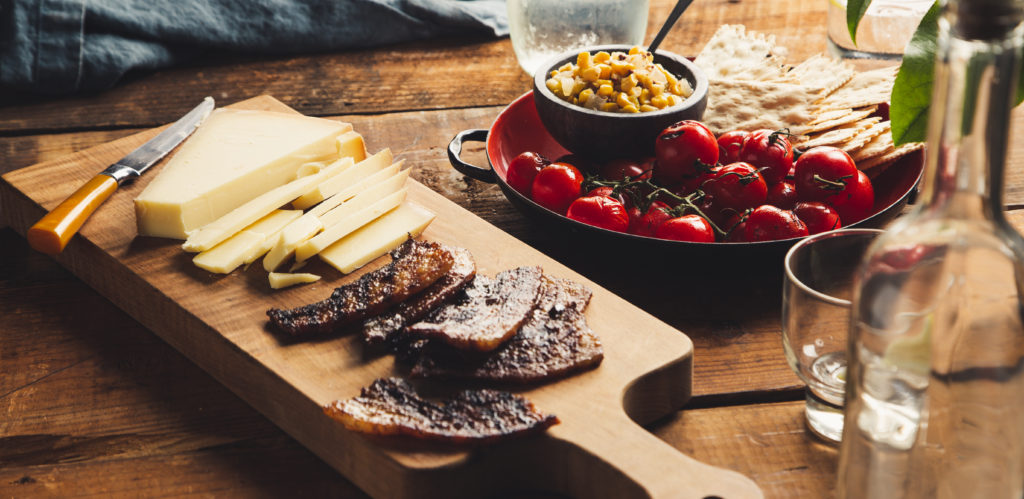 Quick, easy snacks are a summer must-have. This summer? Enter: the grazing board. It's a cheeseboard without the fuss. A snack with a purpose. A meal without the oven. Any way you see it, a grazing, or snack board, is a simple way to eat without the fuss.
We're here to show you how easy they are with this simple formula:
Cheese + veg + meat + carb + extra
Don't stress about what you put together. Use up leftover bread, a handful of nuts, pickles, lunch meat, and other items you have on-hand.
Here, we used:
Emmi Le Gruyère cheese
Grilled corn and tomatoes
Candied bacon
Flatbread crackers