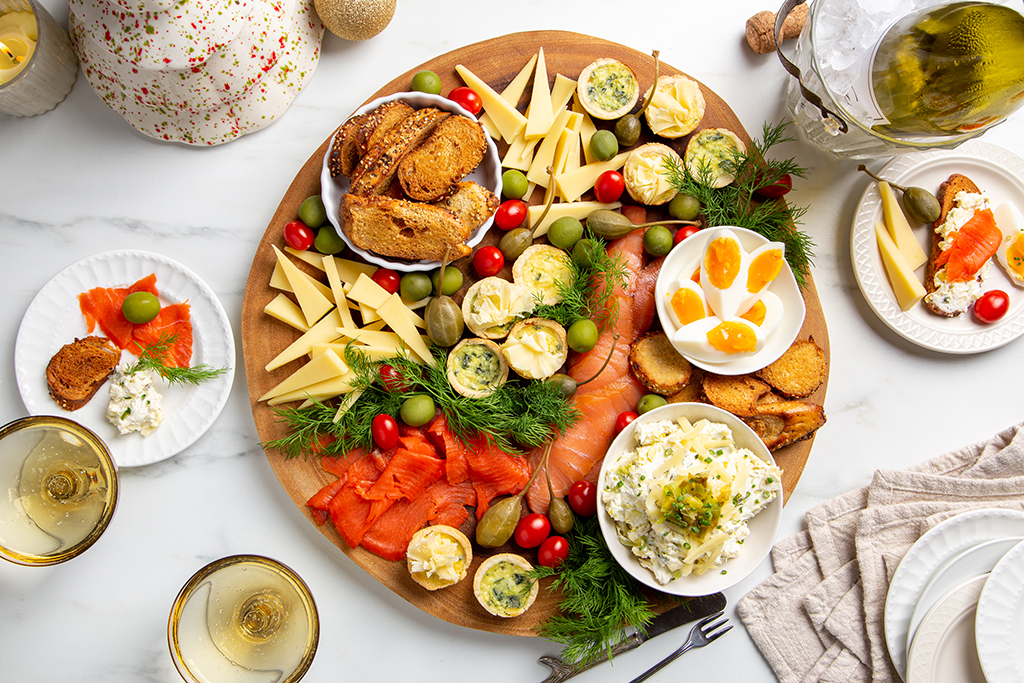 Want to enjoy a beautiful holiday brunch and still sleep in? Behold the Holiday Brunch Board. A combination of your favorite Emmi cheeses, store-bought nibbles and make-ahead bites mean you can serve a gorgeous brunch without spending your morning in the kitchen.
Follow these tips to create an unforgettable spread while making it look so easy. Because it really is so easy!
1. Make a Special Flavored Cream Cheese
Take a cue from your favorite bagel shop and make your own flavored cream cheese. Our recipe for Leek and Gruyère Cream Cheese is super simple and adds a special touch to your brunch board. Prep your cream cheese a day or two in advance and allow to soften a bit before serving.
2. Turn Your Bagels into Chips
Homemade bagel chips are a special treat, and they're so easy to prepare. Slice your favorite flavor of bagel into thin strips and lay in a single layer on a sheet pan. Brush both sides with olive oil and bake at 350F for 15-20 minutes, turning halfway through baking.
3. Dress Up Store Bought Mini Quiche
Can you think of anything more elegant than bite-sized quiche topped with rosettes of Tête De Moine cheese? Literally no one will care that you started with frozen store bought quiche. Look for Tête De Moine in your local cheese case. It can be curled into flower shapes with a traditional cheese tool called a girolle. As an alternative, you can use a vegetable peeler to shave pieces of Le Gruyère into freeform curls for topping.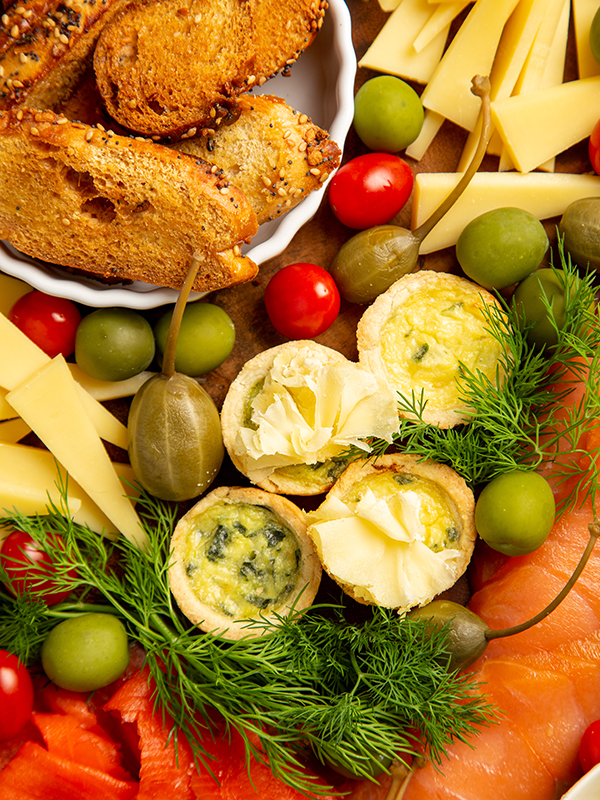 4. Add More Cheese
Fill your board with slices of Emmi Le Gruyère or Emmi Emmentaler cheese. They pair well with all your favorite brunch bites and are sure to please adults and kids alike.
5. Fill with Flavorful Pairings
Try these savory brunch accompaniments to complete your board and let everyone make their perfect bites:
Medium boiled (aka jammy) eggs – boil for 8 minutes and cool in ice water before peeling
Smoked salmon
Cherry tomatoes
Green olives
Capers
Dill
Sparkling wine – it is a holiday, after all!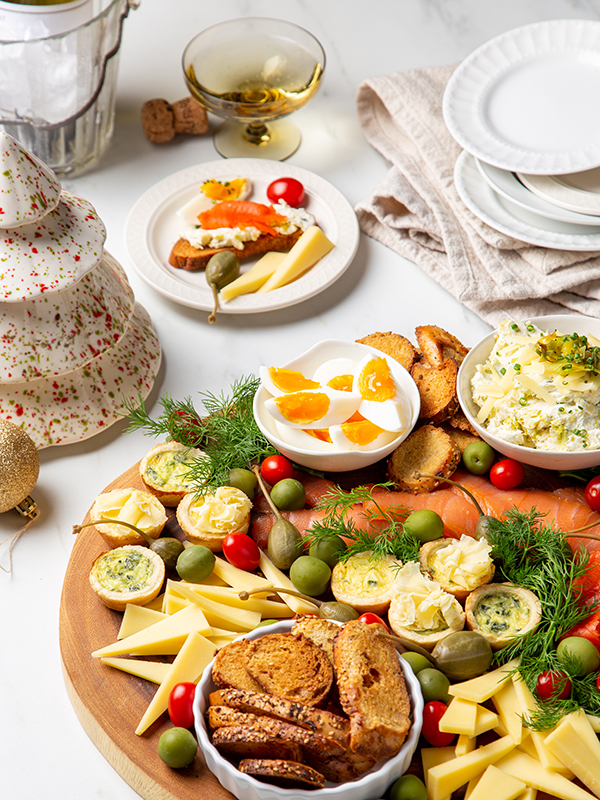 Related Recipes: Leek and Gruyère Cream Cheese