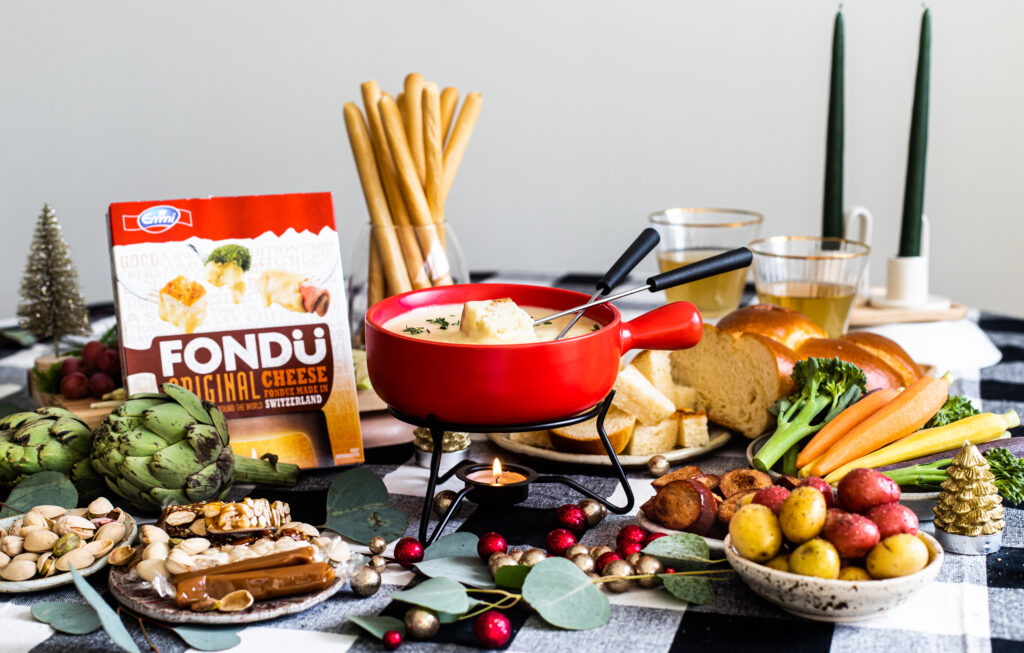 Fondue parties are not only a fun and delicious way to feed guests for the holidays, but there's minimal cooking required! Plus, there aren't many party foods better than a warm pot of melted cheese. Served with a variety of delicious foods for dipping—think bread, veggies, fruit—for a meal that's sure to please everyone.
Take the stress out of your holiday entertaining by creating a festive fondue spread with our ready-to-serve Original Fondü.
The Fondü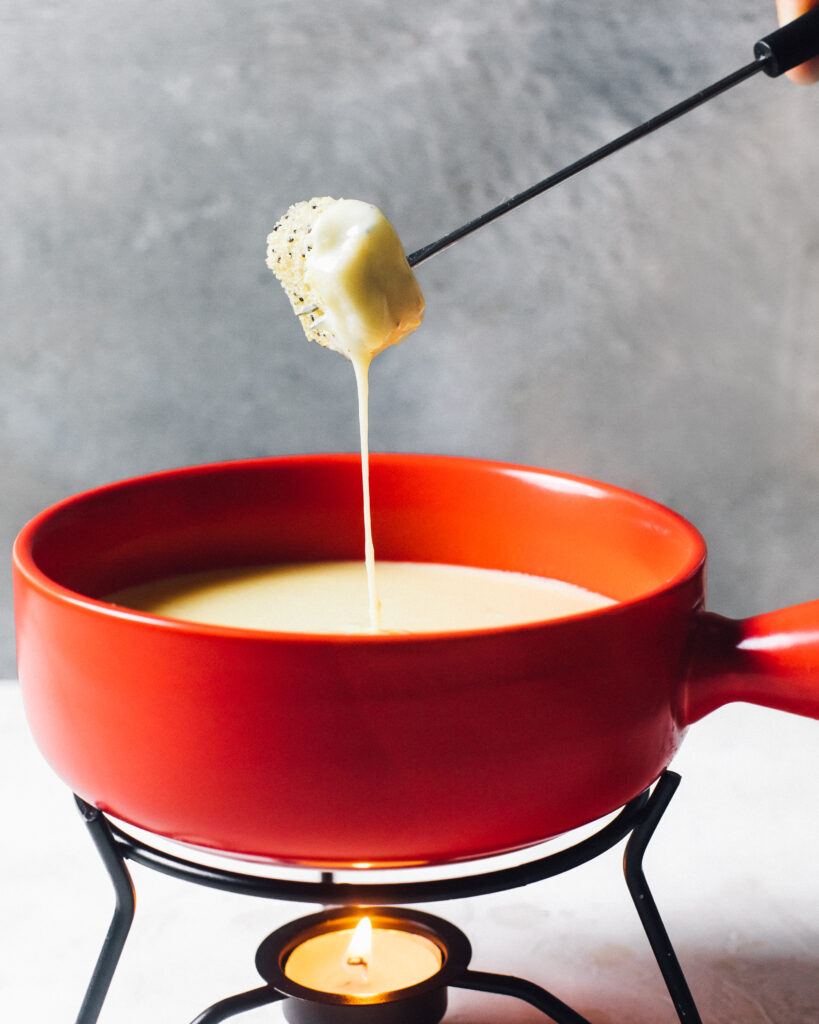 Our ready-made Fondü means you've got to do just one thing: pour it straight into a pan. Bring the cheese sauce to a boil, stirring until smooth. Once it's warmed through, place your pot on the fondue stand above a lit candle. If you don't have a fondue set, no worries—place your pot over a pan of hot water. It's important to keep the cheese warm while it's being served so it maintains a smooth, creamy consistency for dipping.
The Pairings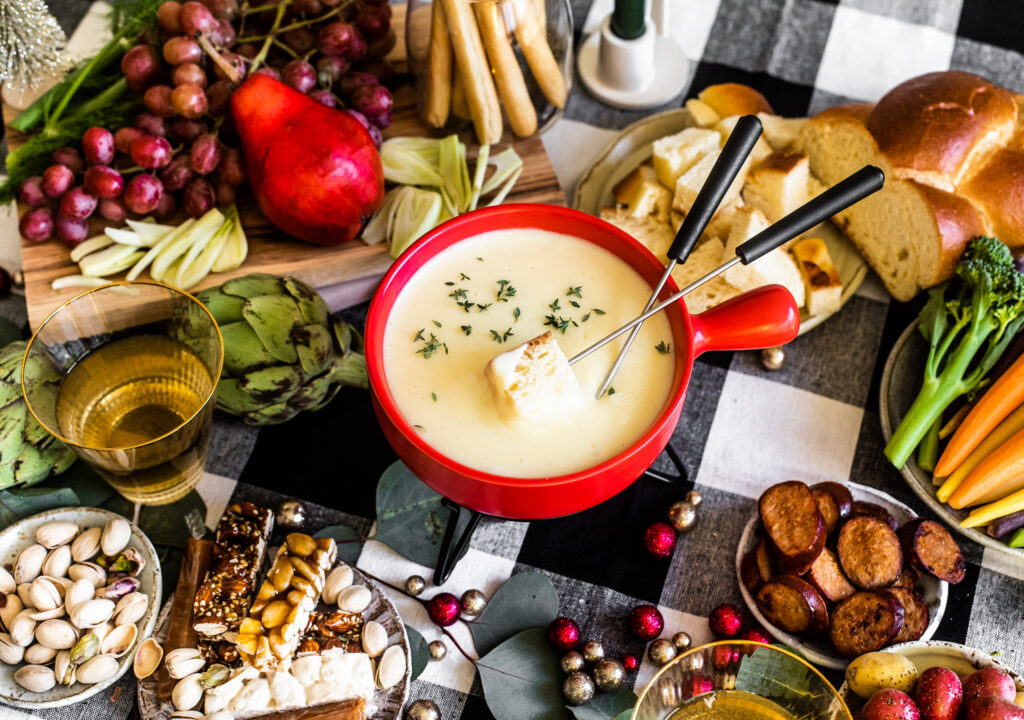 Veggies
Fresh vegetables make some of the best dippers and help add a variety of flavors & textures to your fondue spread. We opted for broccolini (raw or blanched in hot water until slightly tender), roasted or steamed potatoes, and raw carrots.
Fruits
Fruit and cheese is a wonderful pairing. It adds a welcome sweetness to the savory cheese. Grapes, pears, and apples all taste deliciously good with the flavors of our Swiss cheese fondue. Fruit is also a lighter option amongst the heavier pairings of meats and breads, adding levity to the meal.
Carbs
Arguably the star of the show, nothing beats bread and melted cheese! Make sure your bread has a nice crust to it so it's easy to dip in the fondue—brioche, sourdough and multigrain loaves all work great. Cubing the bread ahead of time will make it easier for guests to skewer, dip, and devour.
Meats
Adding protein to the spread is important if you plan on making this the main meal of your gathering. We included sliced sausage here, but cubed ham, meatballs, and steak tips also make tasty dippers.
Extras
Feel free to add any other items to your spread. Nuts and breadsticks are a great option as they give guests something to snack on. Mini holiday decorations, like ornaments and trees, add a festive touch. And of course, no holiday fondue party is complete without some wine! A red Cabernet or Merlot, and white Riesling pair perfectly with the cheesy fondue. For a non-alcoholic option, serve with spiced apple cider or a non-alcoholic hard cider.