What is Raclette?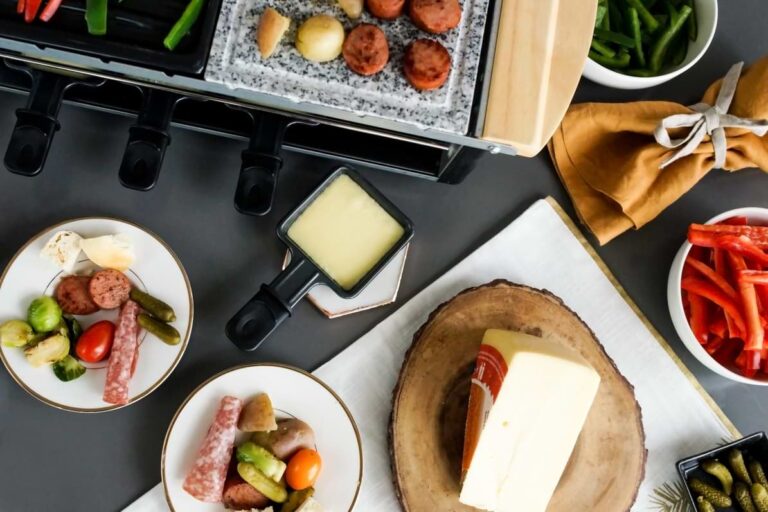 You've probably seen those mesmerizing Instagram videos of gooey, melted cheese being scraped over a delicious plate of food and thought to yourself, "What is this magical cheesy creation?" The answer? Raclette – the traditional Swiss melting cheese.
View Post
Fondue Party Tips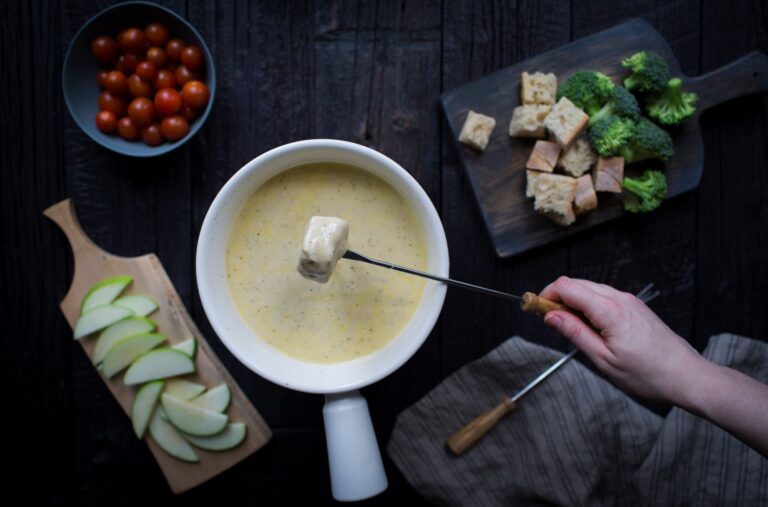 Melted cheese is one of life's great joys, and there's no better way to appreciate it than with a classic cheese fondue. Hosting the perfect party, regardless of the theme, is all about being prepared. A fondue party is no different! Getting organized, buying groceries, and cleaning in advance will help keep you focused and ready for a good time.
View Post
The Best Game Day Cheese Fondue Dippers
Whether you're cheering on your favorite team or just watching for the commercials, the last football game of the year is exciting. And big celebrations call for great food, fit to sit out for 3 hours and feed a crowd. Fondue is the perfect solution. This historically "fancy" appetizer is really just a bowl of melted cheese, so bubble some up and serve it through the fourth quarter!
View Post