Your Guide to the Best Ways to Store Cheese
Ah, cheese. From sharp cheddar and creamy brie to tangy goat cheese and savory gouda, there's no denying that cheese is one of the most delicious foods out there. But what happens when you bring home a block of your favorite variety, only to find it turning slimy or stale within a few days? Fear not, cheese lovers! In this post, we'll take you through the best ways to store cheese so that you can enjoy it at peak freshness and flavor.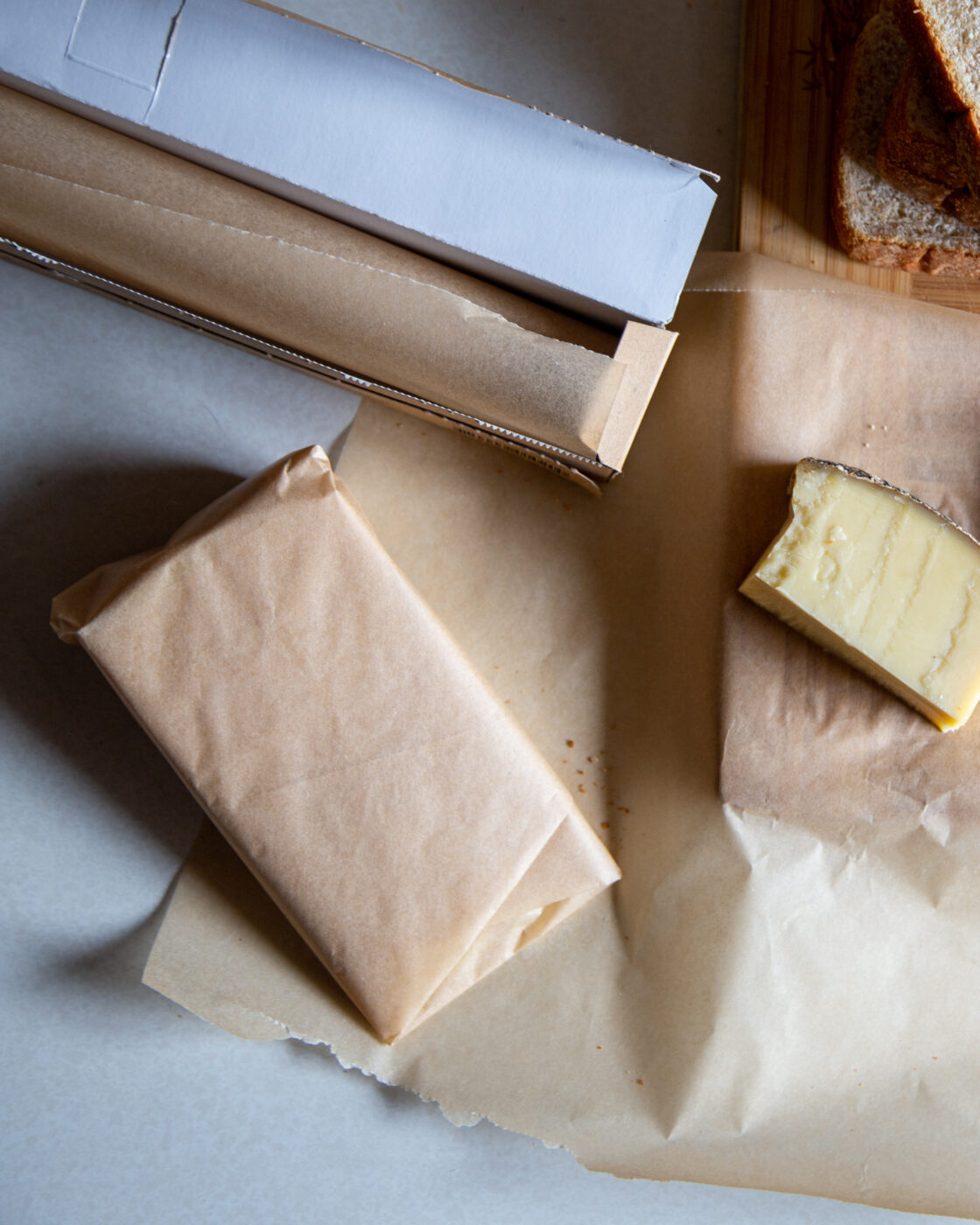 Keep It Cool: The first and most important rule of cheese storage is to keep it cool. Cheese is a perishable product that is best stored at temperatures between 35-45°F. This means that the most ideal place to store cheese is in the refrigerator's vegetable drawer or in a special cheese drawer, if your fridge has one. If you don't have a cheese drawer, wrap your cheese tightly in wax paper or parchment paper and then place it in a resealable plastic bag – this will help to keep it from drying out and absorbing other odors in the fridge.
Avoid Air and Moisture: Two of the biggest enemies of cheese are air and moisture. When exposed to air, cheese can quickly dry out and develop a hard rind, while excess moisture can cause mold and bacteria to grow. To prevent this, wrap your cheese in wax paper or parchment paper before storing it. You can also store softer cheeses like goat cheese and brie in an airtight container to keep them fresh for longer.
Don't Freeze It: While you may be tempted to freeze your cheese to make it last longer, this is actually not a good idea. Freezing can alter the texture and flavor of cheese, and in some cases even cause it to crumble or become rubbery when thawed. Instead, focus on buying smaller quantities of cheese more frequently so that you can enjoy it at its best.
Use Cheese Paper: If you're a serious cheese lover, you may want to invest in some cheese paper. This specially designed paper is coated in a plastic layer that helps to regulate moisture and prevent the cheese from drying out. While it may be a bit more expensive than regular wax paper or parchment paper, cheese paper can help to extend the life of your cheese and keep it tasting fresh for longer.
Let It Breathe: Finally, it's important to let your cheese breathe before enjoying it. This means taking it out of the fridge and letting it come to room temperature for at least 30 minutes before serving. This allows the flavors and textures of the cheese to fully develop, resulting in a more enjoyable eating experience.
Cheese is a delicious and versatile food that can be enjoyed in countless ways. By following these simple tips for storing your cheese, you can ensure that it stays fresh and flavorful for as long as possible. Whether you're a casual cheese snacker or a hardcore cheese enthusiast, taking proper care of your cheese will help you savor every bite. So, go forth and enjoy!