The Best Game Day Cheese Fondue Dippers
Big celebrations call for great food that's fit to sit out for 3 hours and feed a crowd. Fondue is the perfect solution. This historically "fancy" appetizer is really just a bowl of melted cheese, so bubble some up and serve it through the whole game!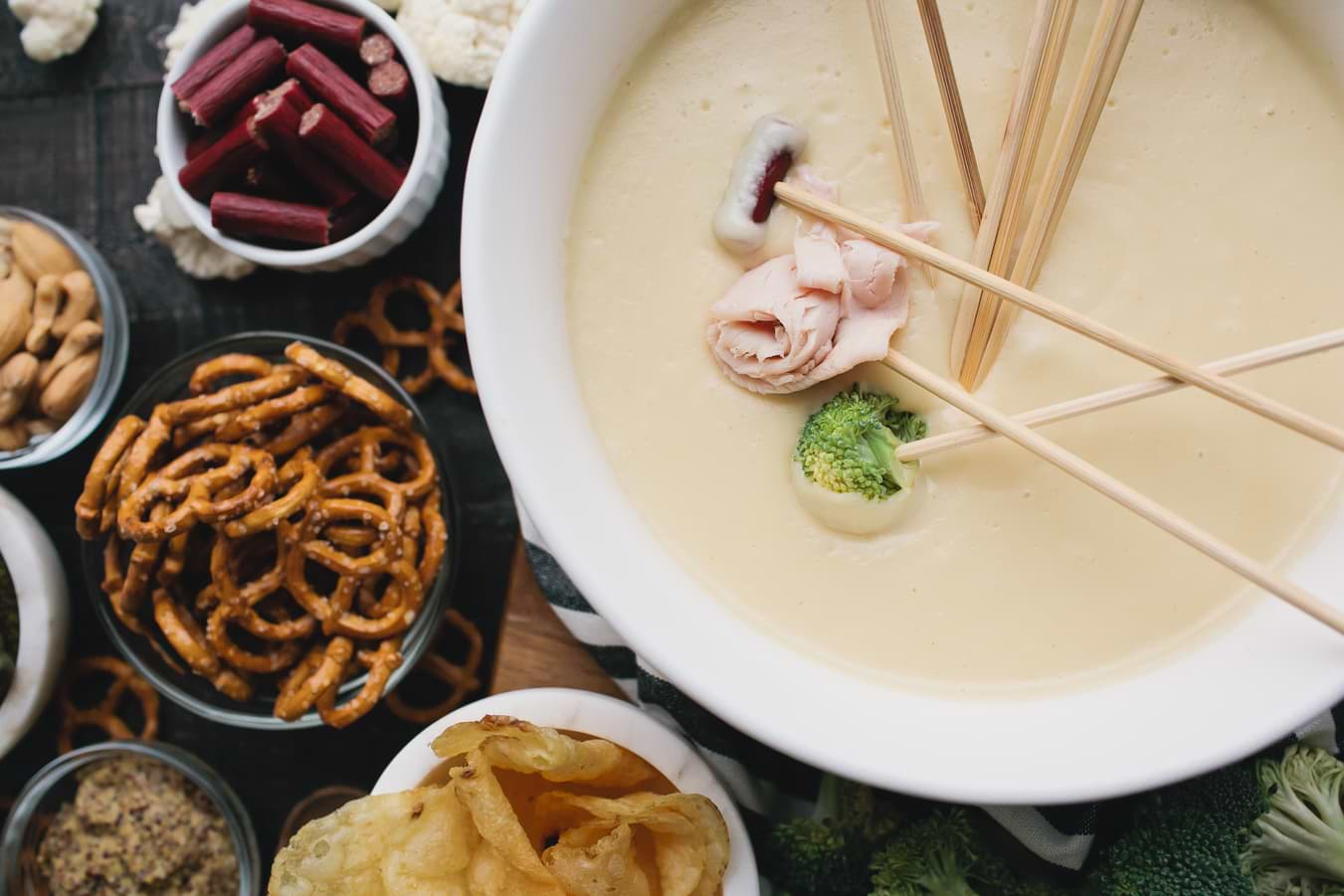 Fondue can come in a lot of different ways, from homemade to convenient ready-to-serve options, like Emmi Fondu. All you need is a nutty, alpine-style cheese like Gruyère and soft melty cheeses like Swiss Emmentaler and Appenzeller, cornstarch or flour, cloves, white wine and lemon juice. Traditional Swiss fondue is also made with, kirsch, a clear, colorless fruit brandy. Trust us, you're going to want to use this!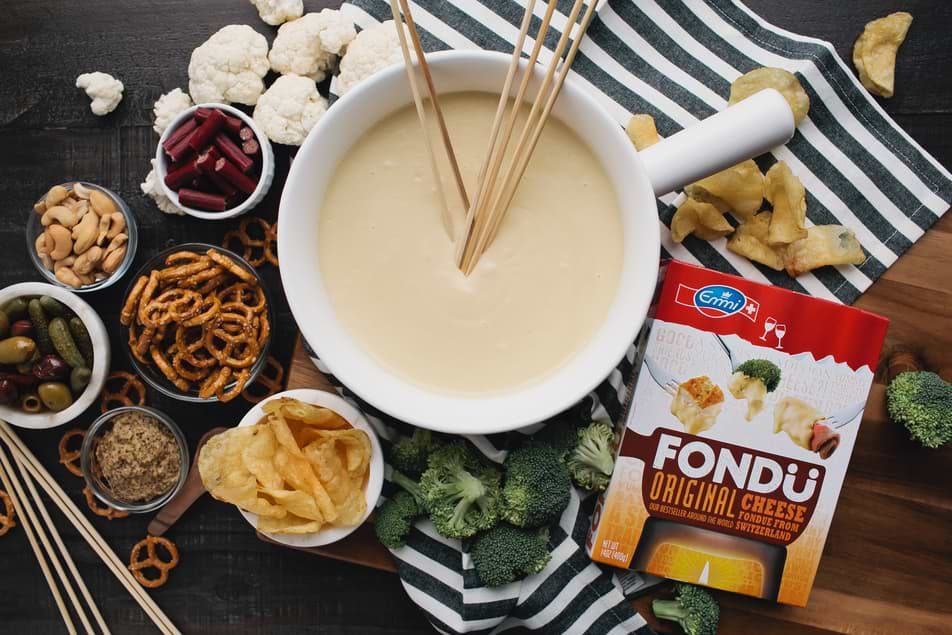 Now on to the dippers. They can make or break a good fondue experience, so choose them carefully to match the event. When you're having fondue for game day, you have a little more flexibilty to be fun and creative with your dippers. Here are some ideas that will make you want to dip everything in melted cheese:
Potato Chips
Soft or hard pretzels
Ham, Turkey or Beef
Tortilla chips
Fritos
Raw veggies
Roasted potatoes
Mushrooms
Beef Sticks
Hot Dogs
Kielbasa
Pepperoni
Meatballs
Shrimp
Olives
Pickles
Pearl onions