Nature-inspired Cheese Boards with Liz Dueland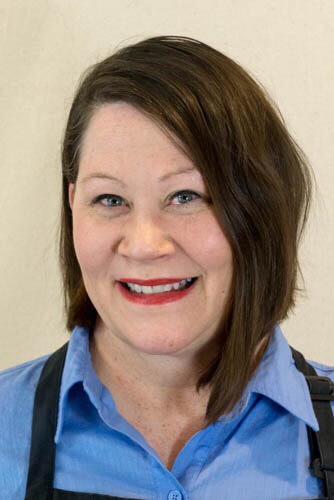 Inspiration comes in all shapes and forms. For Liz Dueland, inspiration comes from the natural landscapes she surrounds herself with.
"I am moved by natural images like flowers nestled along a winding river bank, by migrating birds or undulating waves. When creating cheese boards, I keep these images in mind as I'm planning and arranging. I like my boards to evoke a sense of natural movement, giving the spread a sense of organic rhythm and romance."
Dueland not only surrounds herself in beautiful landscapes, but also with her favorite cheeses and accompaniments. As the co-founder of Culture with Madison Cheesemonger and a chef at Metro Market, an upscale grocery store in Madison, Wisconsin, Dueland has copious options for creating cheese boards making it often difficult to narrow down selections.
"I am continuously looking for new cheeses and pairing combinations," says Dueland. "But Alpine cheeses are always included on my cheese boards. These cheeses lend themselves to a wider variety of accoutrements including astringent companions like pickles and mustards, sweeter pairing like fresh and dried fruits as well as savory elements like caramelized onions and fermented garlic."
Dueland's cheese and charcuterie boards usually feature three to five vignettes that encourage guests to explore and enjoy new pairings. Each of her pairing vignettes showcase the nuances of the featured cheeses.

For this cheese board, Dueland serves:
Roth® Grand Cru® Surchoix nestled among sweet and savory options with a quick pickle and beet-infused pearl onion, fermented black garlic along with honeycomb.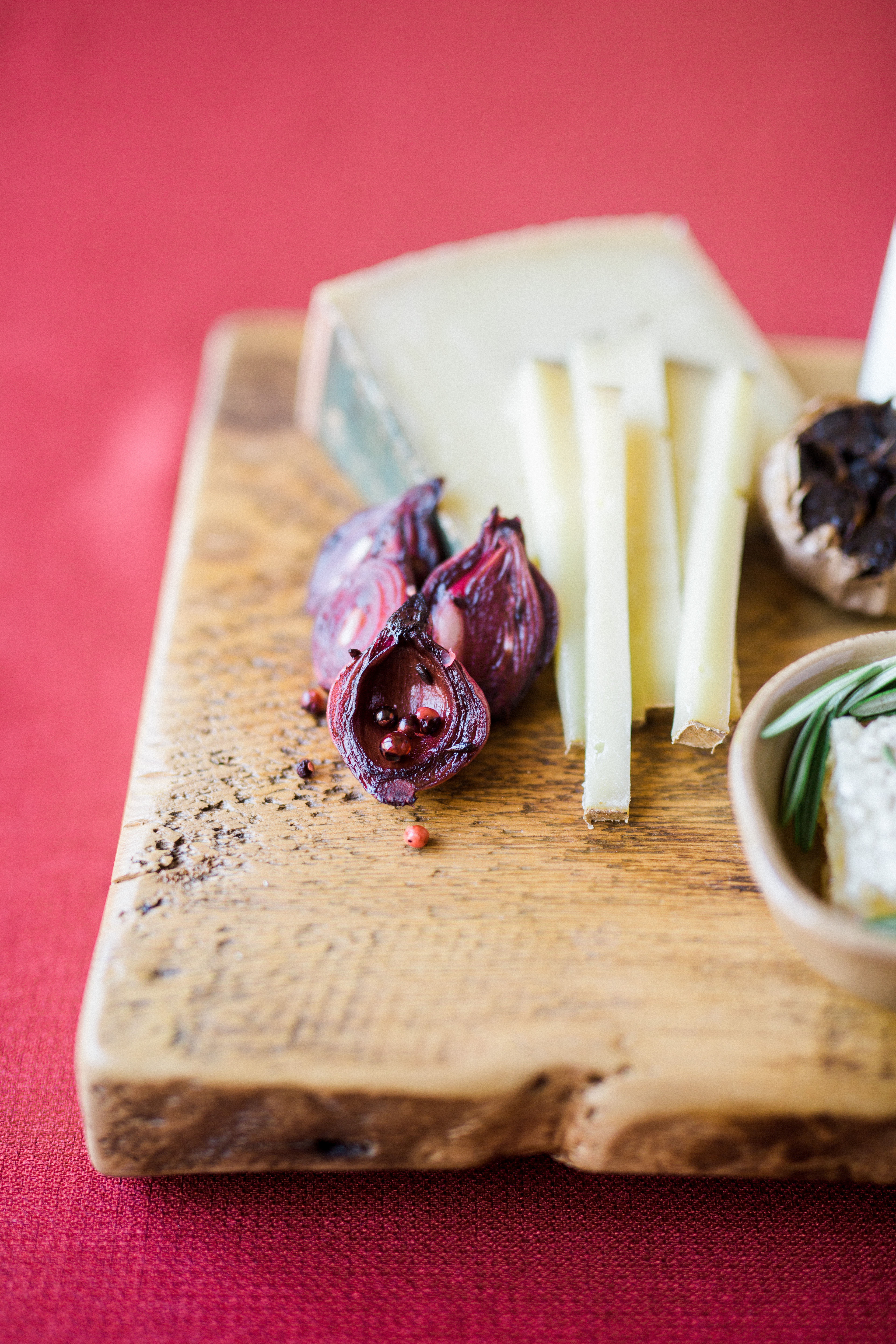 Roth® Buttermilk Blue® framed by Quince & Apple Fig and Black Tea Preserves, dried Black Mission figs, dried pears, and Underground Butcher Sopressata.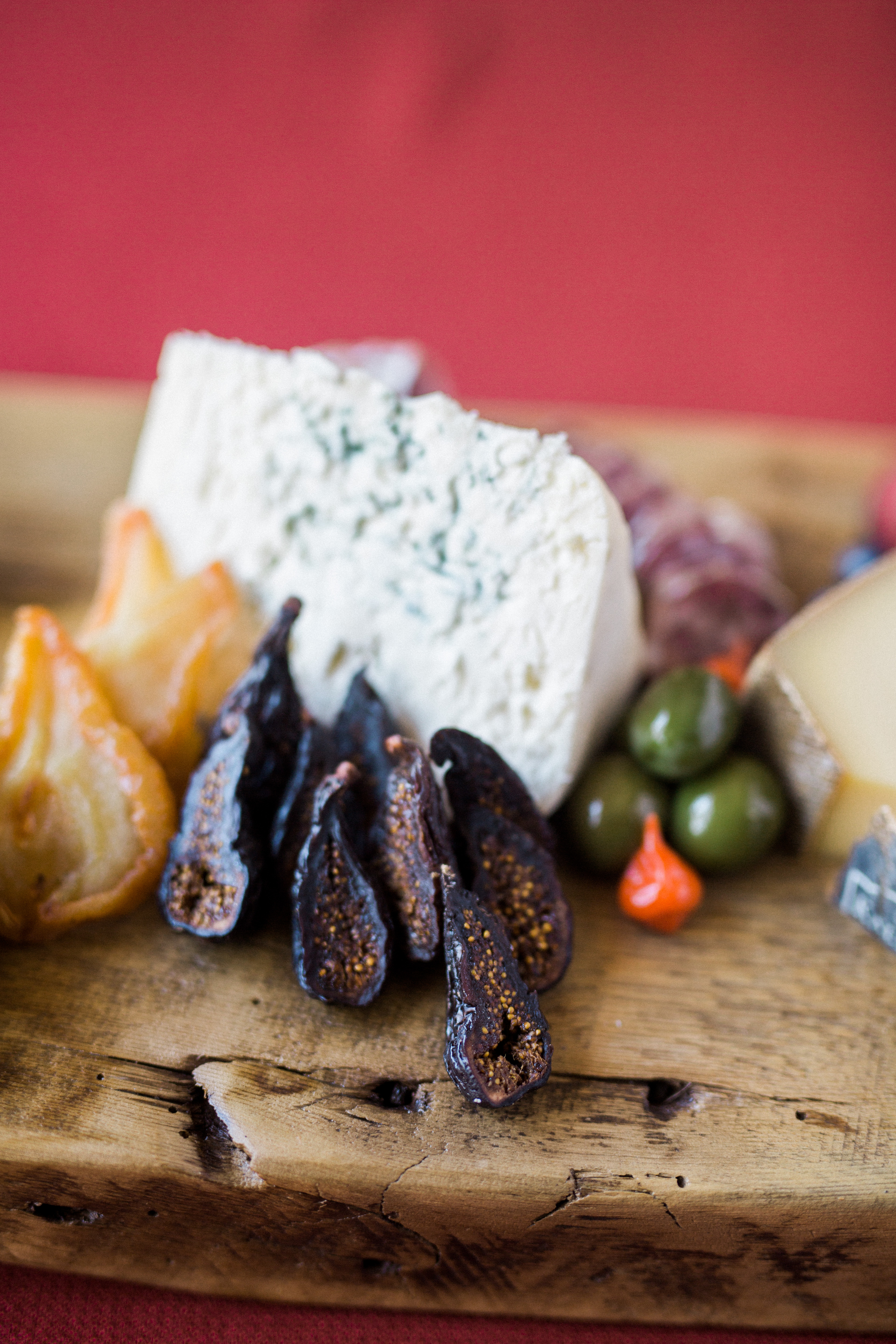 Emmi Kaltbach™ Le Gruyère® AOP paired with Italian Castelvetrano olives and Peruvian Sweety Drops.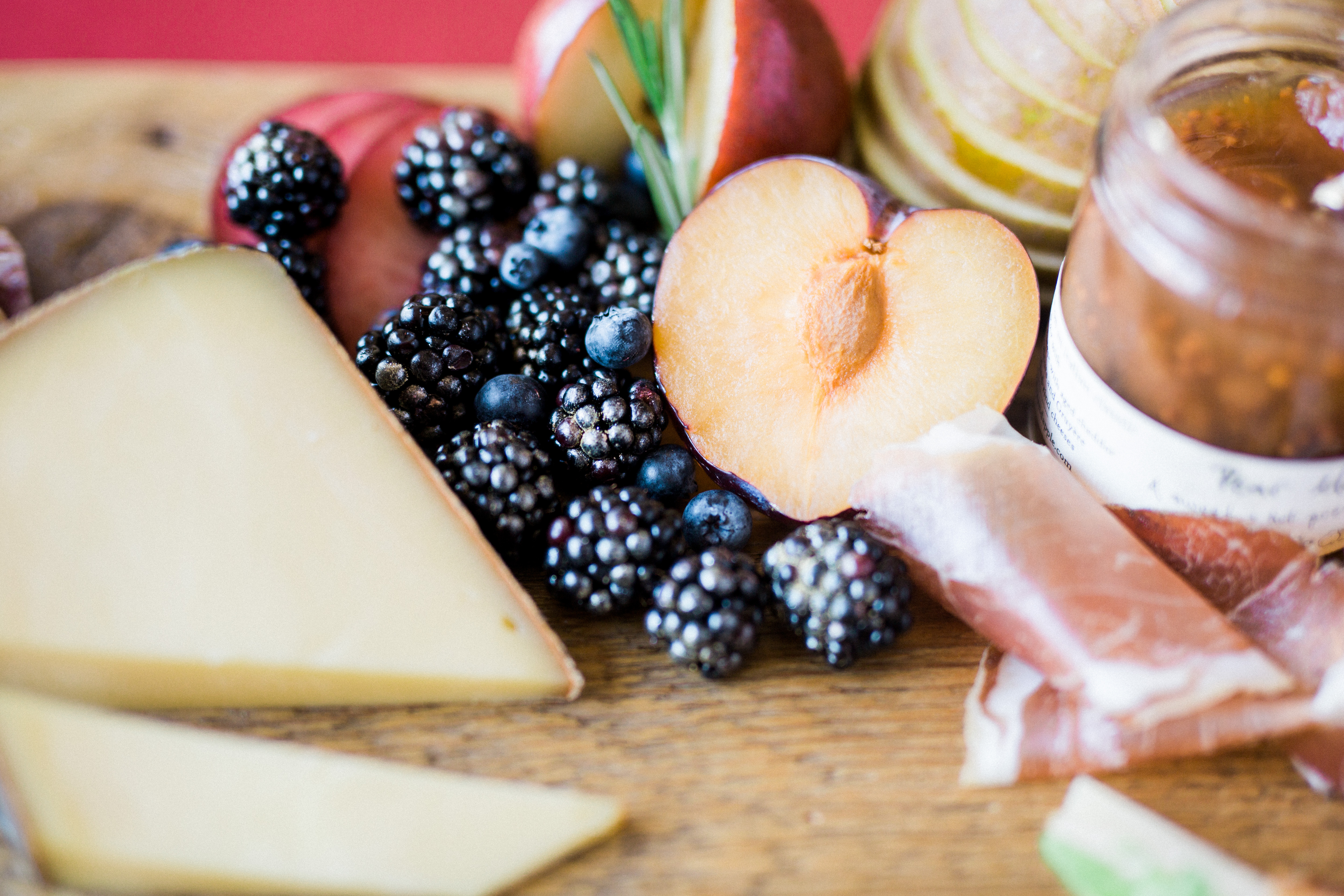 Emmi Emmentaler® AOP in a deconstructed appetizer with Quince & Apple Pear Mostarda, stacked Bosc pears and Underground Butcher Fiocco.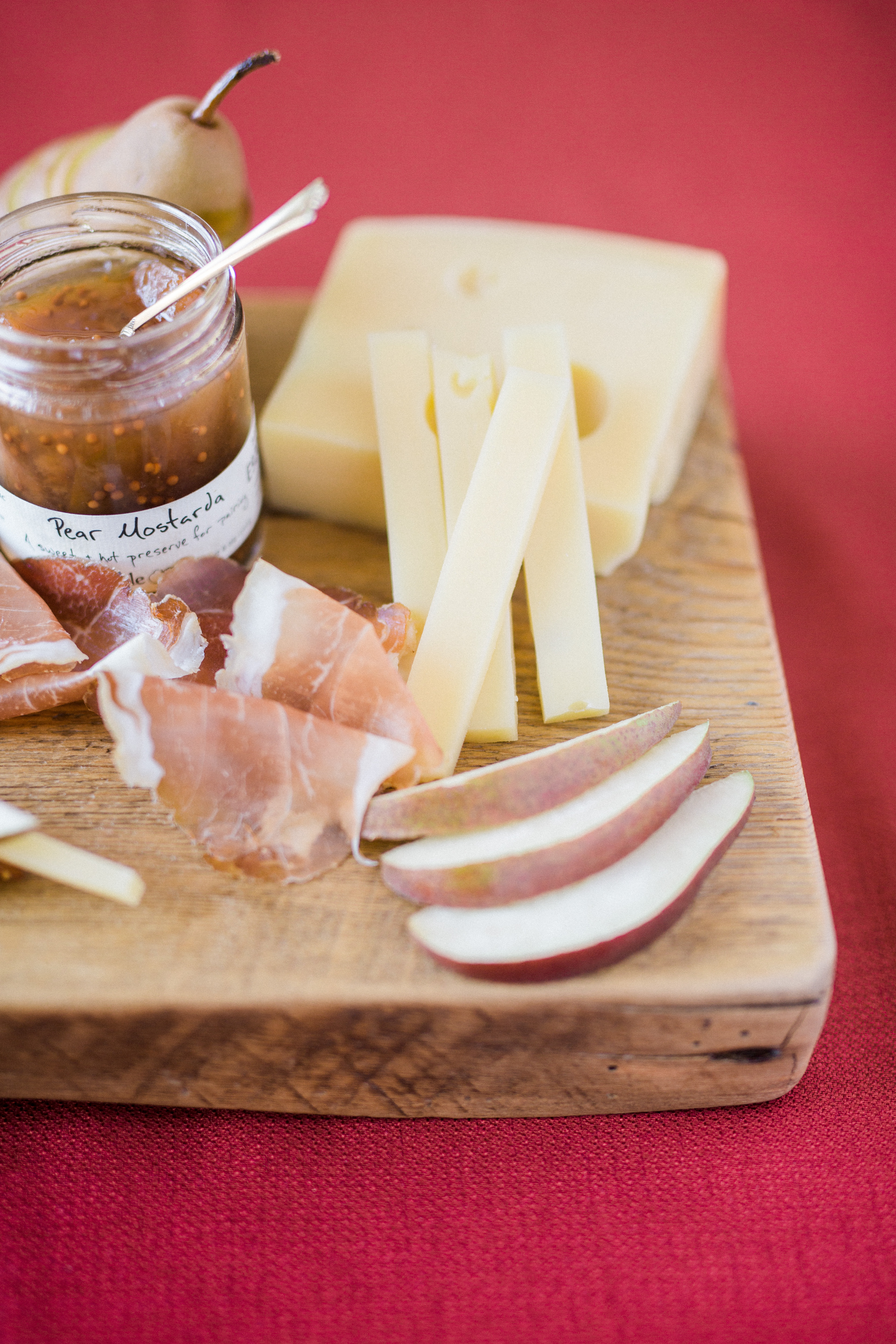 "While I like my boards to be composed of small vignettes, it's important that the entire spread is harmonious and works well together," explains Dueland. "Think of your board as a playground. You want your guests to explore all the areas and play with different combinations. Everything, to a certain degree, should work well with all of the other items on the board."