REIGNING FOR GENERATIONS
This is the original Swiss cheese, world famous for its distinctive holes and singular flavor. First produced more than eight centuries ago in the canton of Bern in the valley of the Emme River, Emmentaler AOP is still made in 200-pound wheels. This endlessly popular cheese is known as the king of cheese, and plays an essential role in Swiss communities and on American tables everywhere.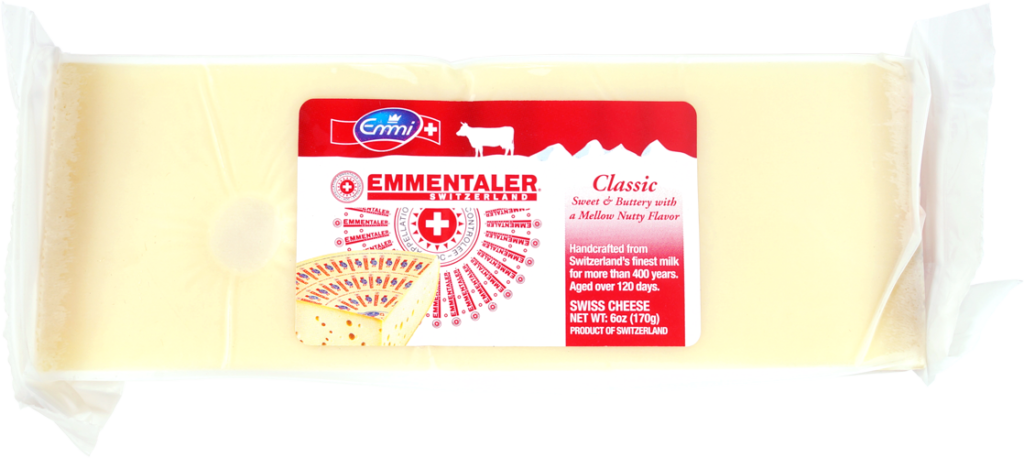 Emmentaler® AOP
Aged 120 Days
Raw Cow's Milk
Animal Rennet
The king of cheese is made in 200-pound wheels from fresh, raw milk produced by grass-fed cows on family farms. Expert cheesemakers then age it for a minimum of 120 days in the microclimate of the Emmi cellars. Firm yet supple, Emmentaler AOP offers a nutty flavor with slight acidity and just a hint of herbs.
Oaked Chardonnay
Cabernet Sauvignon
Gin & Tonics
Dark Lagers
Pale ales
Pilsner beers