The Art of Cheese Boards with MacKenzie Aivazis
For MacKenzie Aivazis, cheesemonger at Urban Radish in Los Angeles, making picture-perfect, tantalizing cheeseboards is her form of artistic expression, and her cheese boards exude the building blocks of composition – lines, shapes, colors, patterns, textures and forms.
"Creating cheese boards allows me to not only share my passion for cheese, but also to express myself," shares Aivazis.
When curating cheese boards, Aivazis recommends three things: 1) select the right cheese; 2) embrace color; and 3) experiment with patterns and shapes.
"Cheese should always be the star of your board," stresses Aivazis. "If your cheese board is beautiful and artfully-arranged, but doesn't have the right collection of cheeses, it's going to feel incomplete."
For this board, Aivazis selected a variety of domestic and international cheeses including: Emmi Tête de Moine AOP, Emmi Der sharfe Maxx, Roth® Sriracha Gouda, Grand Cru® Surchoix, GranQueso® and Roth® Buttermilk Blue®.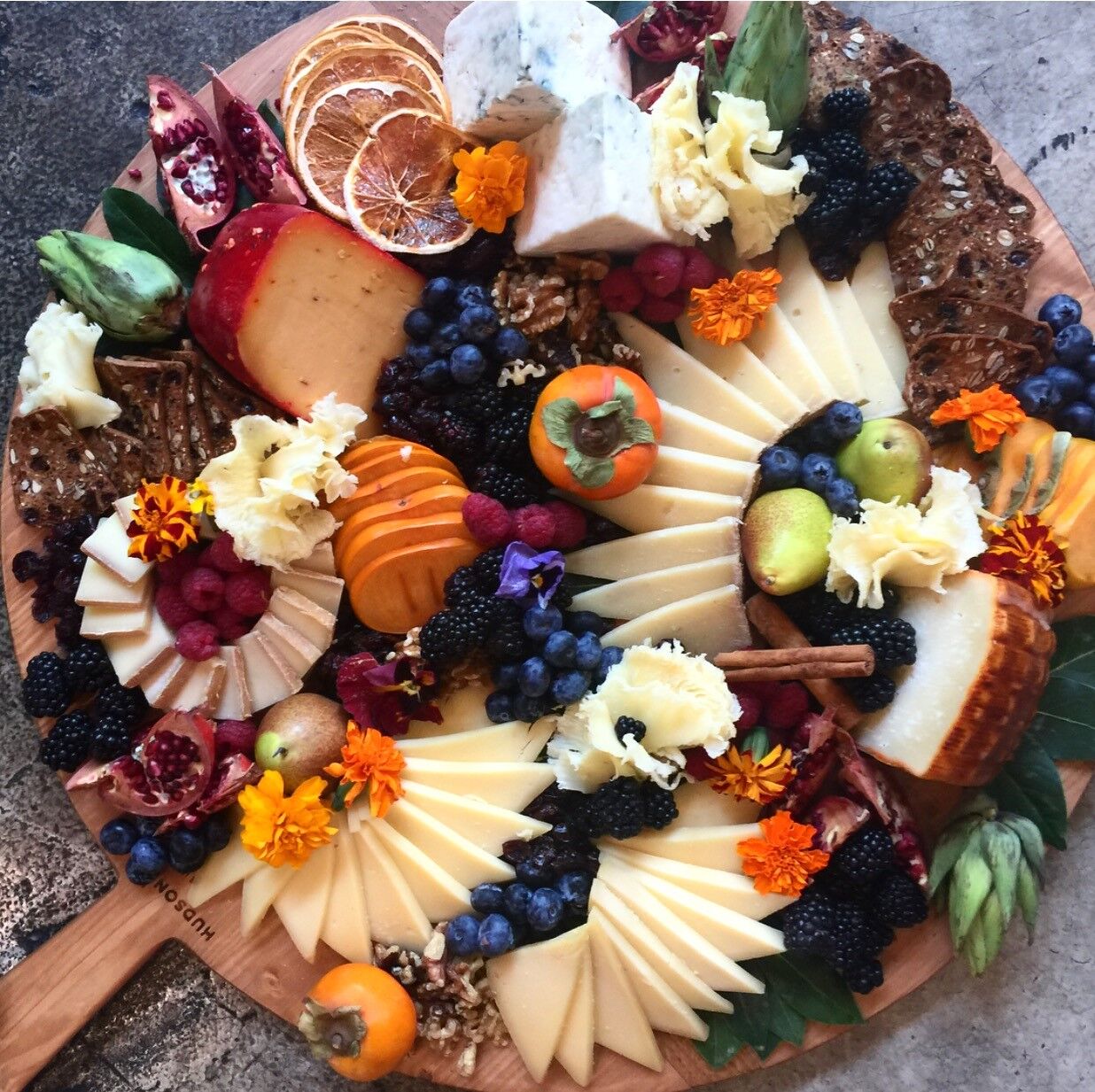 "Make sure you're selecting a variety of cheeses to offer not only different flavors, but textures. Remember, guests may be initially captivated by the presentation, but they won't fall in love with the cheese until they've tasted it."
For styling cheese boards, Aivazis suggests adding pops of colors using interesting edible and non-edible fruits, flowers, vegetables and herbs such as rosemary and sage. To create striking focal points, she suggests creating patterns of congruently cut triangles or tiles of cheese.
"Beautifully arranged cheese boards truly are works of art," shares Aivazis. "Fortunately, the boards don't just hang on the walls in galleries, we get to enjoy them."