MASTERPIECES FROM THE CAVE
Each Kaltbach™ cheese is carefully crafted in the deep, cool Kaltbach Cave. Located in the Alpine Valley of Switzerland, Kaltbach is a 22 million-year-old natural sandstone labyrinth with a small tranquil river running through. In fact, Kaltbach means "cold river" and it's what allows for a constant humidity of 96 percent in the mineral-rich cave air. This natural process regulates the humidity which is a crucial part of the texture and flavor development and what makes this cheese unlike any other in the world.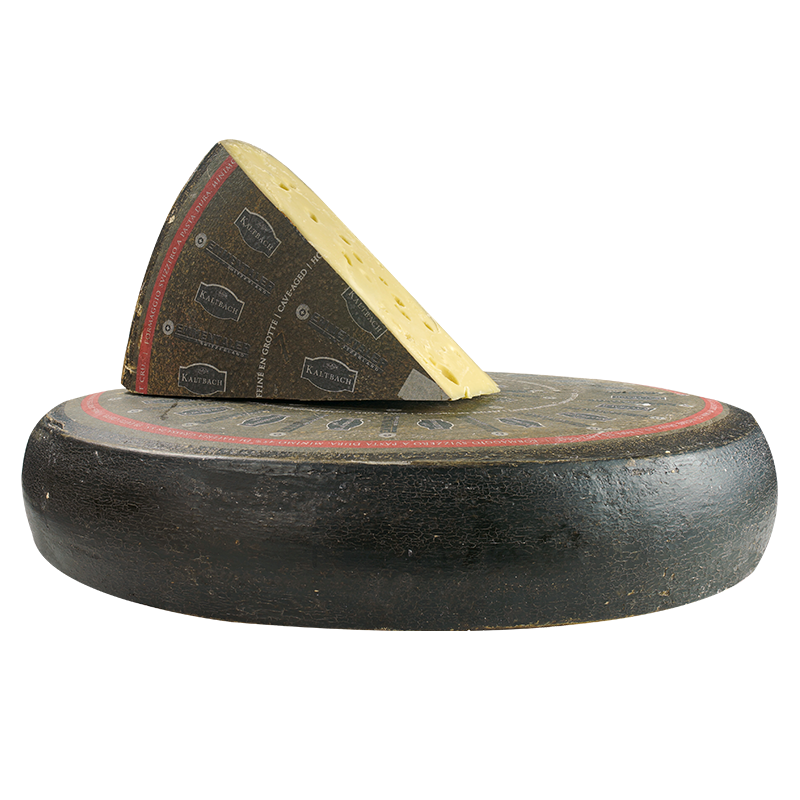 KALTBACH™ EMMENTALER® AOP
AGED A MINIMUM OF 1 YEAR
RAW COW'S MILK
ANIMAL RENNET
Its natural black rind comes from its maturing process in the mineral-rich sandstone caves. Kaltbach Emmentaler carries the AOP designation which ensures the cheese is made from the original recipe. The cave-aging produces complex flavors, blending earthy, intense nuttiness, with herbaceous woodiness.
DRIED APRICOTS
SKEWERED ROSEMARY SPRIGS
CARAMELIZED ONIONS
BACON
CURED HAM & MUSHROOMS
OAKED CHARDONNAY
CABERNET SAUVIGNON
GIN AND TONICS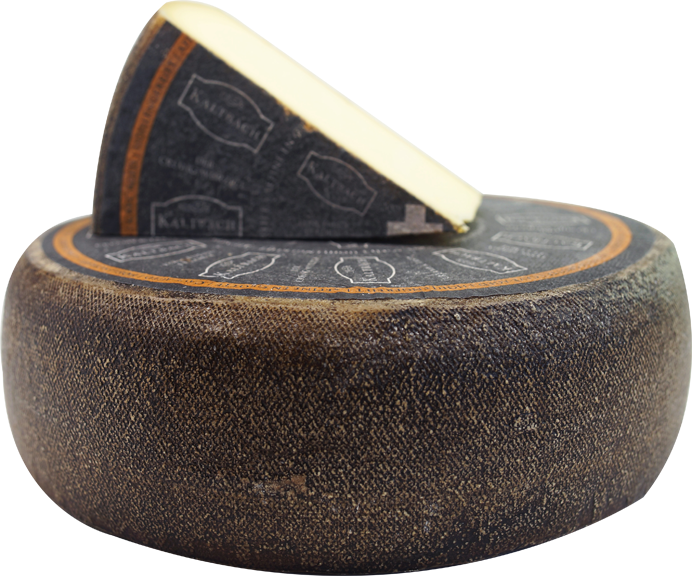 KALTBACH™ LE CRÉMEUX
Aged A Mimimum Of 120 Days
Pasteurized Cow's Milk
Microbial Rennet
Kaltbach™ Le Crémeux develops a unique, complex flavor in the Kaltbach caves. Sweet and unassuming at first, this semi-firm cheese keeps you coming back for another bite as the flavor and texture develops and becomes reminiscent of a soft cooked egg yolk in a bowl of ramen. It's distinctive, special and classically Kaltbach.
BLACKBERRIES
PINEAPPLE
HONEY
GRATED INTO POLENTA
BERLINER WEISSE BEER
ICED GREEN TEA
BRIGHT CHARDONNAY, CHENIN BLANC OR RIESLING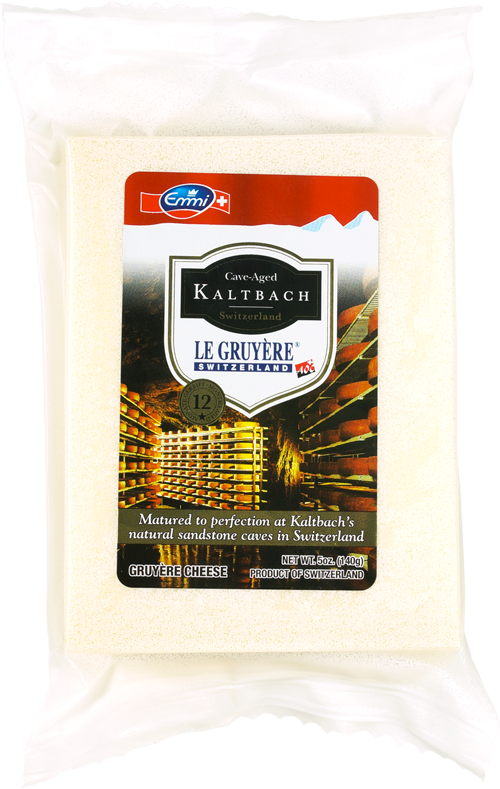 KALTBACH™ LE GRUYÈRE® AOP
Aged a minimum of 1 year
Raw cow's milk
Animal rennet
Kaltbach™ Le Gruyère® AOP matures peacefully under the watchful care of the Kaltbach Master Affineur in the Caves. The mineral-rich air creates the perfect environment for transforming specially selected Le Gruyère wheels into wondrous depths of flavor. Each wheel is recognized instantly by the color of its rind – an unmistakable rustic brown patina – and its flavors of dried stone fruit, spice, black tea and hazelnuts with an earthy depth to captivate your taste buds. The texture is smooth with a slight flake and pronounced crystal crunch.
TOASTED PECANS
FIG OR PEAR MOSTARDA
CHERRY JAM & RUSTIC BREAD
CURED MEATS & OLIVES
CABERNET FRANC
RED OR WHITE BURGUNDY
GRENACHE OR SYRAH
SINGLE MALT SCOTCH