Fondue Party Tips
By: Jennifer Farley, Savory Simple
Melted cheese is one of life's great joys, and there's no better way to appreciate it than with a classic cheese fondue. Hosting the perfect party, regardless of the theme, is all about being prepared. A fondue party is no different! Getting organized, buying groceries, and cleaning in advance will help keep you focused and ready for a good time.
A fondue party at home more fun than a traditional restaurant, and that's exactly why hosting a fondue party is such a good idea. It's fun, sometimes humorous, and always a tasty crowd pleaser!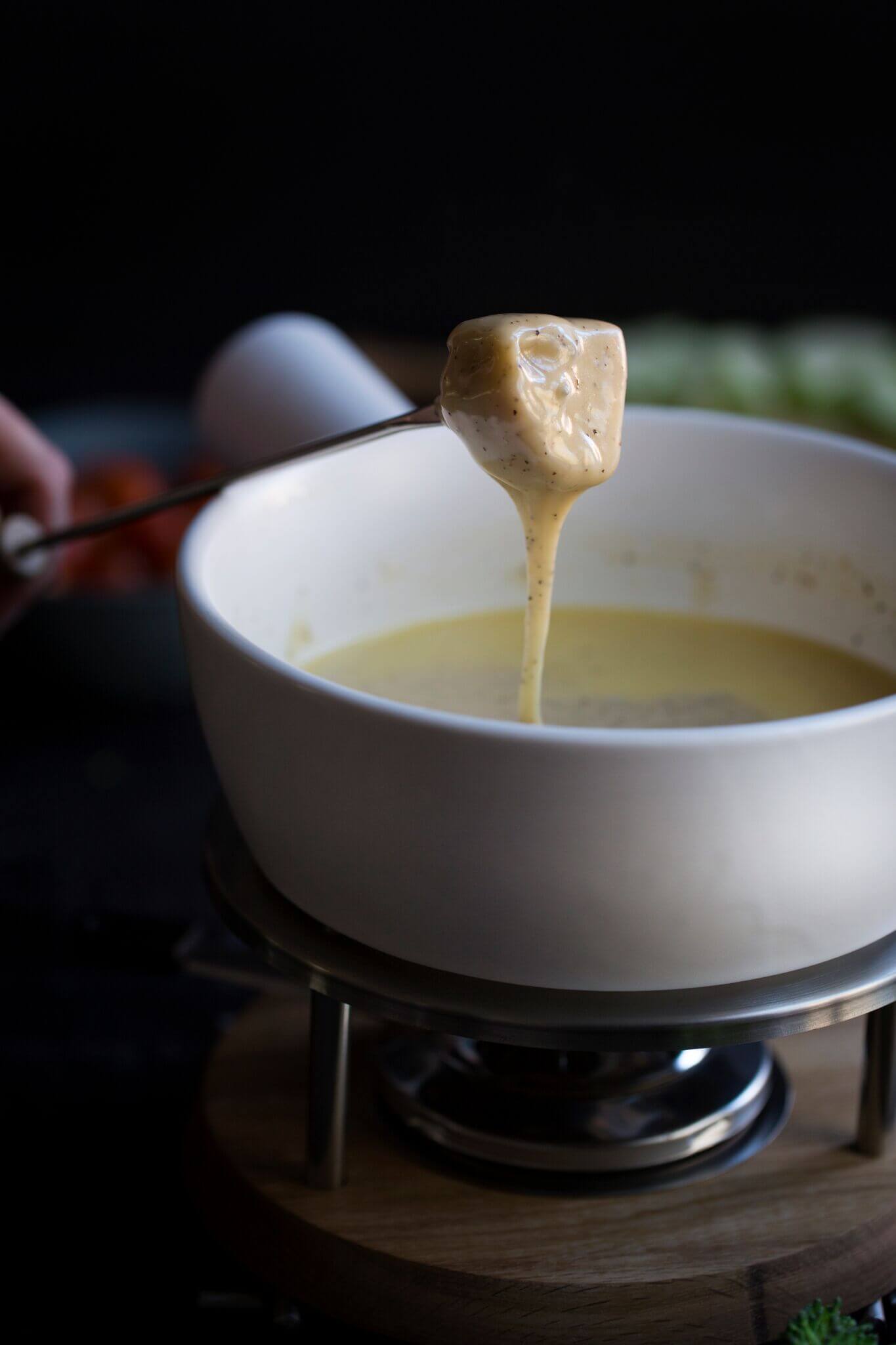 Making your own fondue for your party can be easy and you should consider this easy cheese fondue recipe as a baseline you can potentially build from. Emmentaler AOP® and Le Gruyére cheeses are so harmonious together; you get a balance of sweetness, acidity, nuttiness, and earthiness all in one. They blend beautifully together and aren't overpowered by the additions of white wine, lemon juice, pepper, and nutmeg.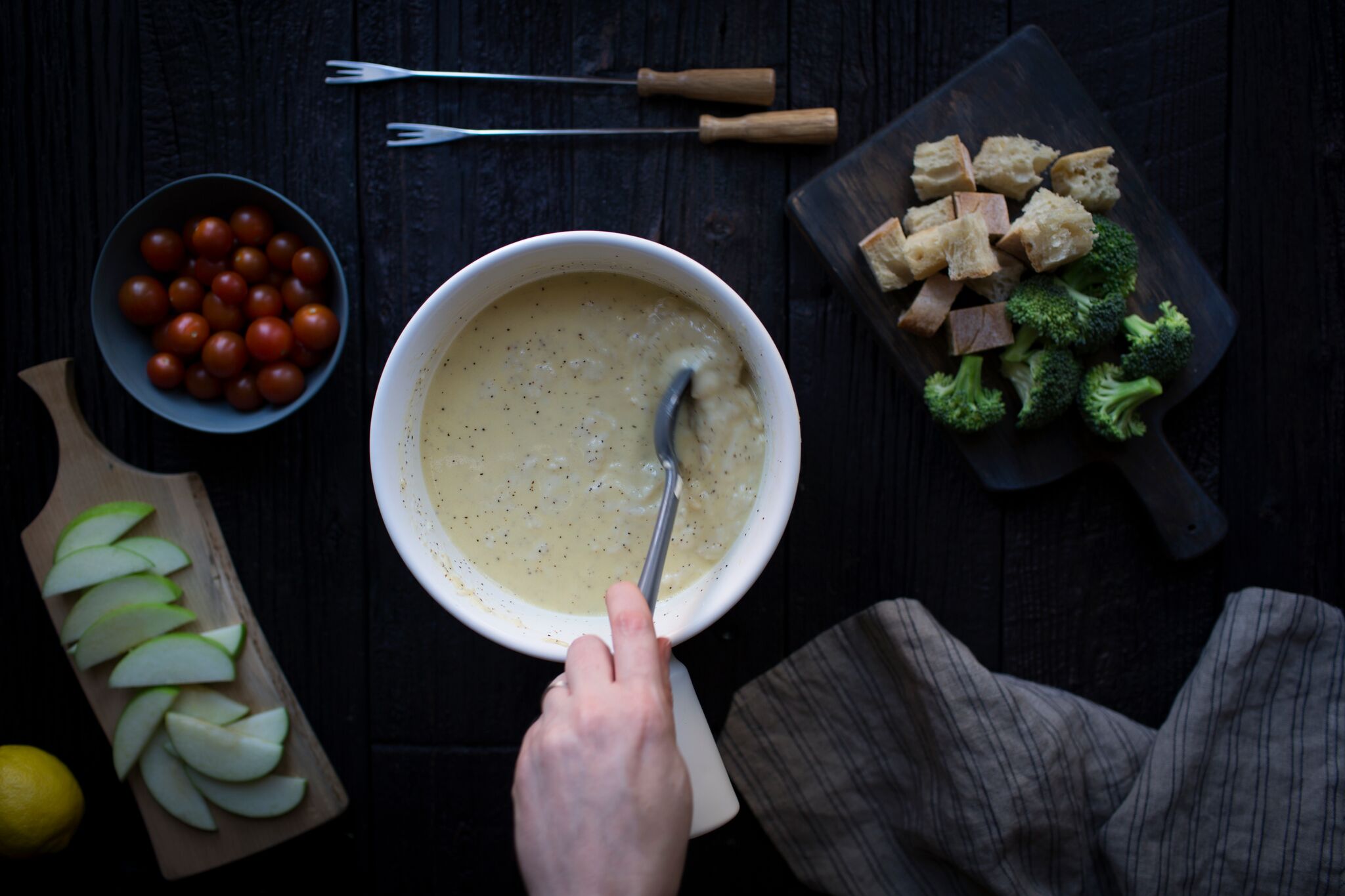 Here are some tips for hosting a great fondue party:
If your fondue pot uses gel cans, have extras on hand! You don't want to run out of fuel mid-party.
If you're serving more than four people, plan on having at least two fondue pots. You don't want to keep guests hungry, and it will be more fun if everyone can have access to the fondue pot at once.
Along those lines, if you're thinking about serving meat dippers, be mindful about whether any of your guests are vegetarian. If so, you'll definitely want to keep one of the fondue pots meat-free.
Beer and wine go very well with cheese fondue! I recommend asking for recommendations at your neighborhood liquor store, as the best options can vary by location.
If you'd prefer not to make cheese fondue from scratch, that's ok! We offer a fantastic ready-to-serve Fondue.
Make sure that all of your dippers are small enough to fit on the skewing forks without being pulled off by the weight of the gooey fondue. When it doubt, go smaller.
Apples and pears can oxidize once you slice them, which means the fruit will slowly turn brown once exposed to air. You can slow this process by tossing the slices in a bit of fresh lemon juice.
Frequently stir the fondue while enjoying it. This will help keep the cheese from separating or sticking to the bottom of the pot.
Most importantly- have fun!
Get Jennifer's recipe for Easy Cheese Fondue.