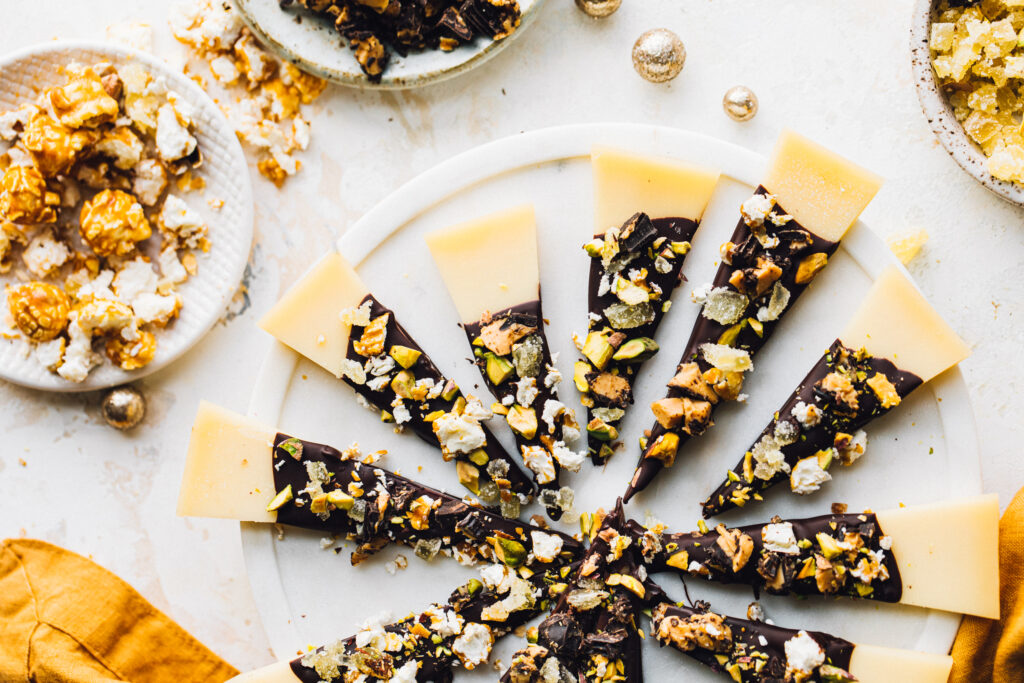 Impress your family and friends this holiday season with six of our favorite cheesy appetizers. These snacks, sides, & bites are easy to make, don't require a crazy number of ingredients, and boast deliciously complex and festive flavors thanks to Emmi's award-winning cheeses.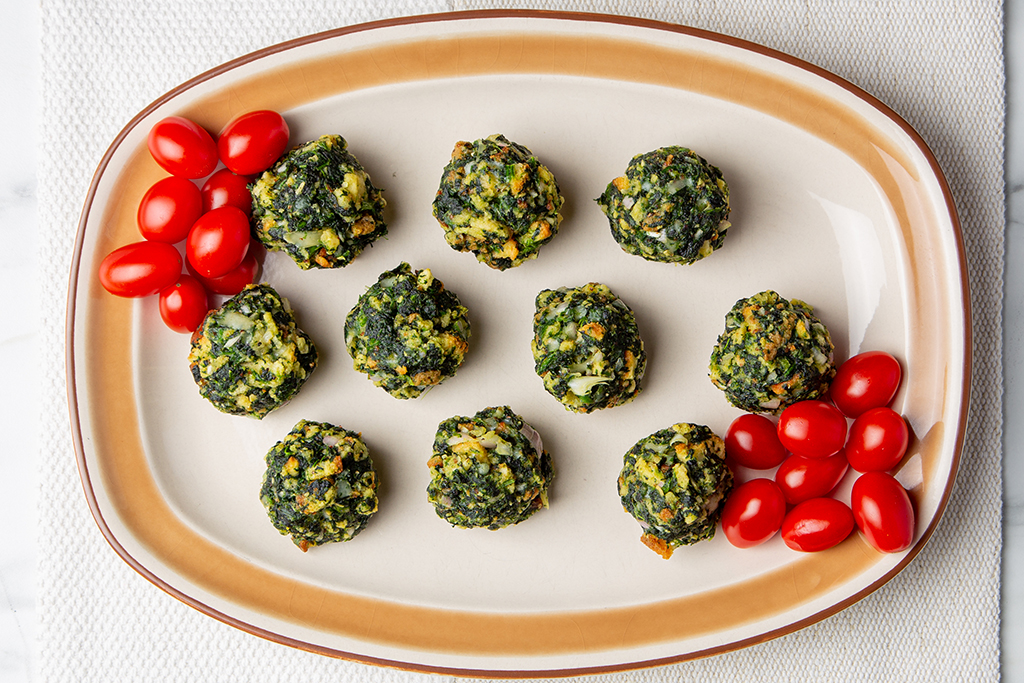 Spinach Balls with Gruyère
A Midwestern classic, we've updated our Spinach Balls by adding nutty Le Gruyère cheese for an extra special holiday treat.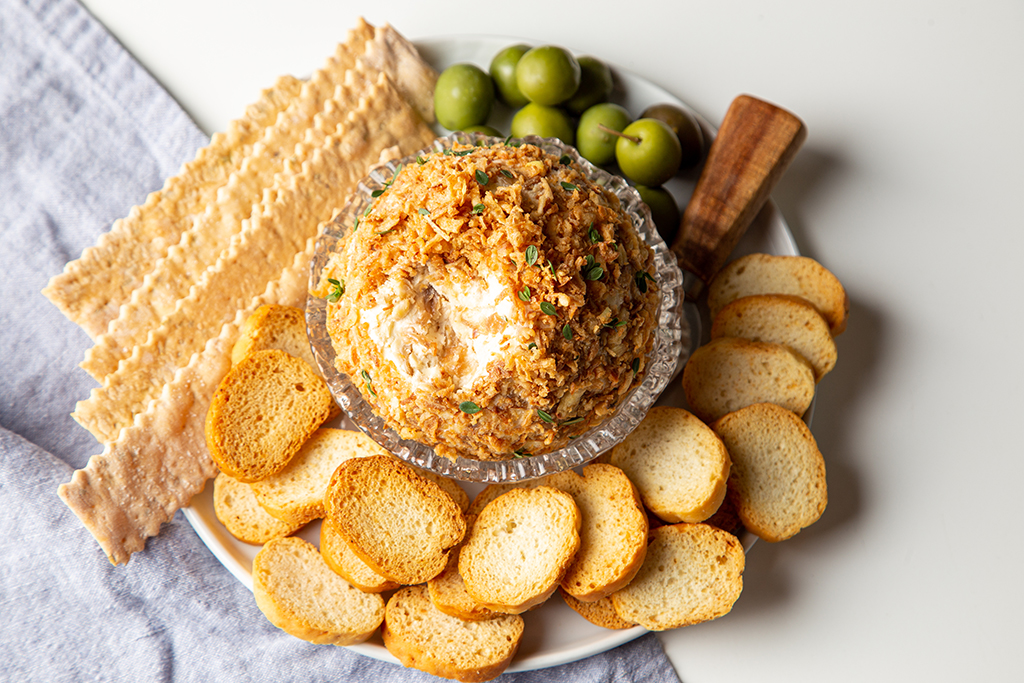 French Onion Cheese Ball
Everyone loves a cheese ball, especially when it's a French Onion Cheese Ball. With Le Gruyère, wine-glazed caramelized onions, and crispy fried onions.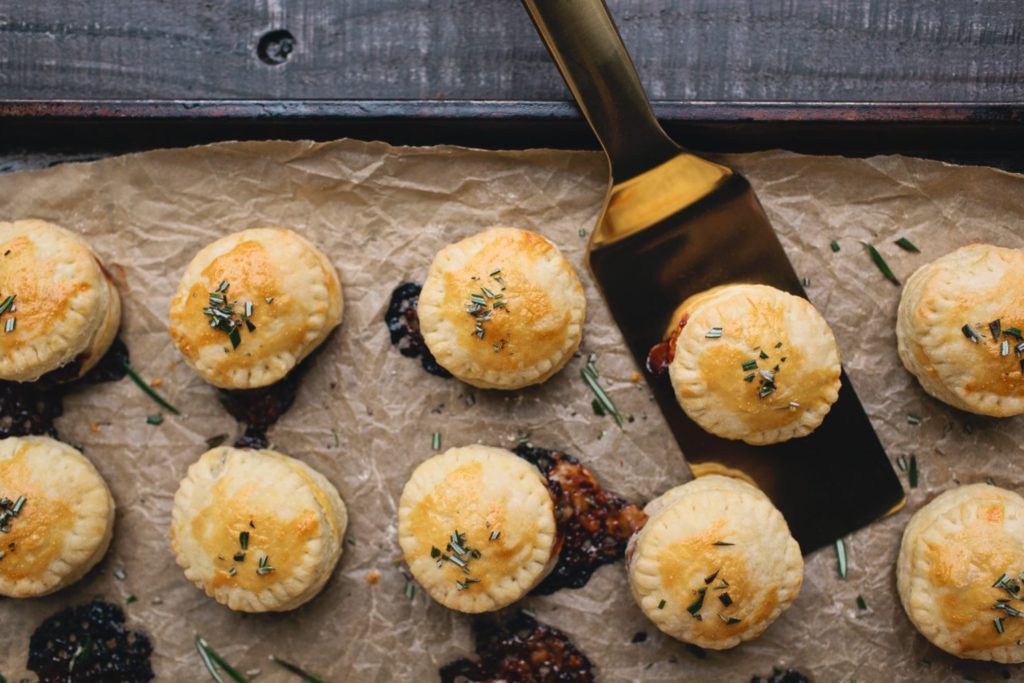 Mini Le Gruyère Tarts
Wow guests while saving time this holiday season with these super addictive Le Gruyère Tarts! They only take five ingredients and less than 30 minutes from start to finish.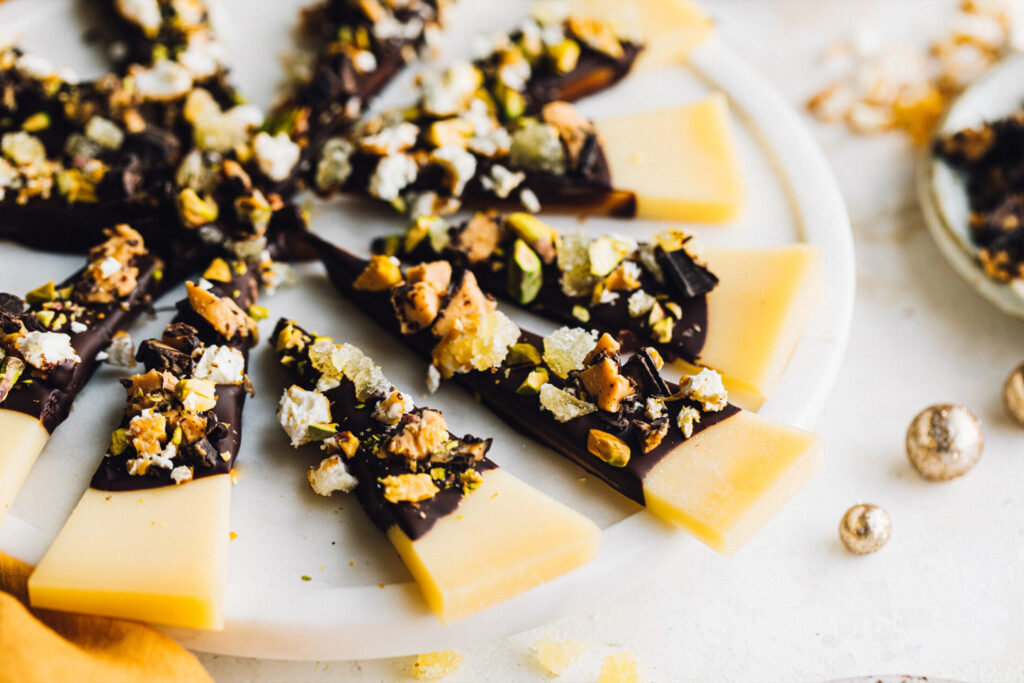 Chocolate Gruyère Bark
Our traditional Le Gruyère has a nutty flavor that pairs wonderfully with chocolate. Top these mini cheese barks with caramel corn, crushed pistachios, and candied ginger.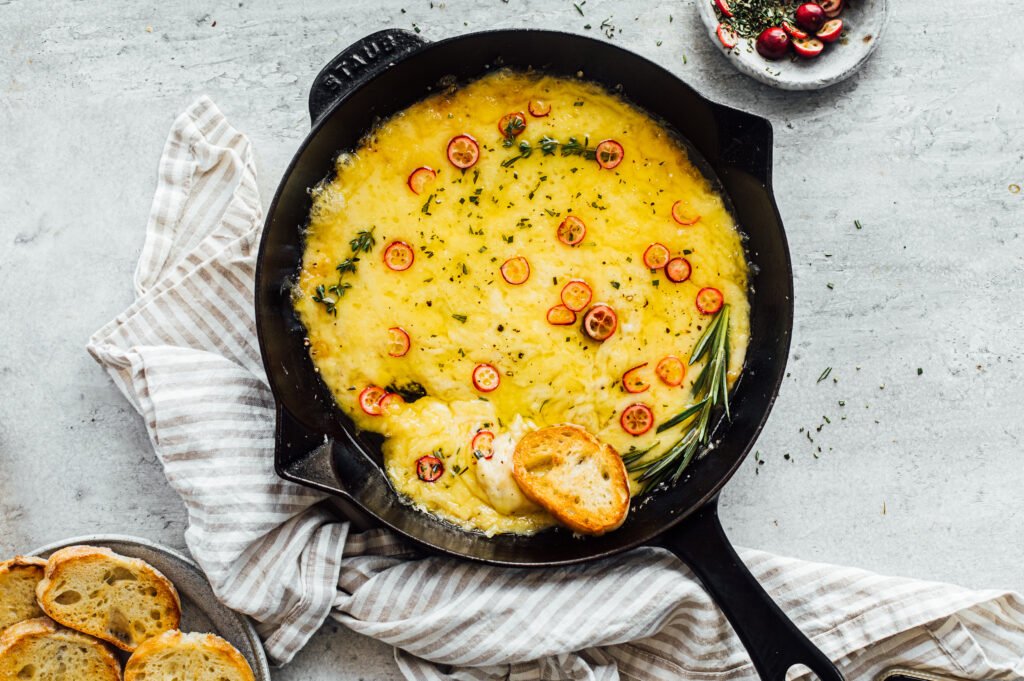 Baked Gruyère Dip
This super simple recipe is a holiday crowd-pleaser. Warm Le Gruyère is melted with cranberries and rosemary, then served with toasted baguette rounds for dipping.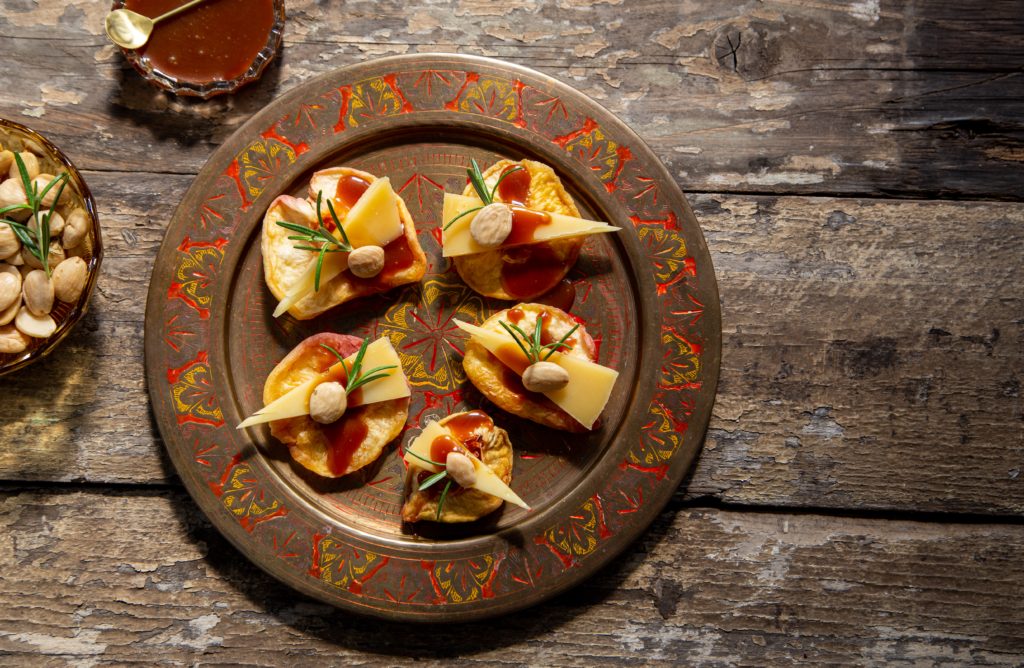 Peach, Caramel, & Gouda Bites
These no-bake bites feature our Kaltbach Gouda cheese, dried peaches, salted caramel sauce, marcona almonds, and rosemary. Completely unique and delicious.