Flower Power: Cooking with Tête de Moine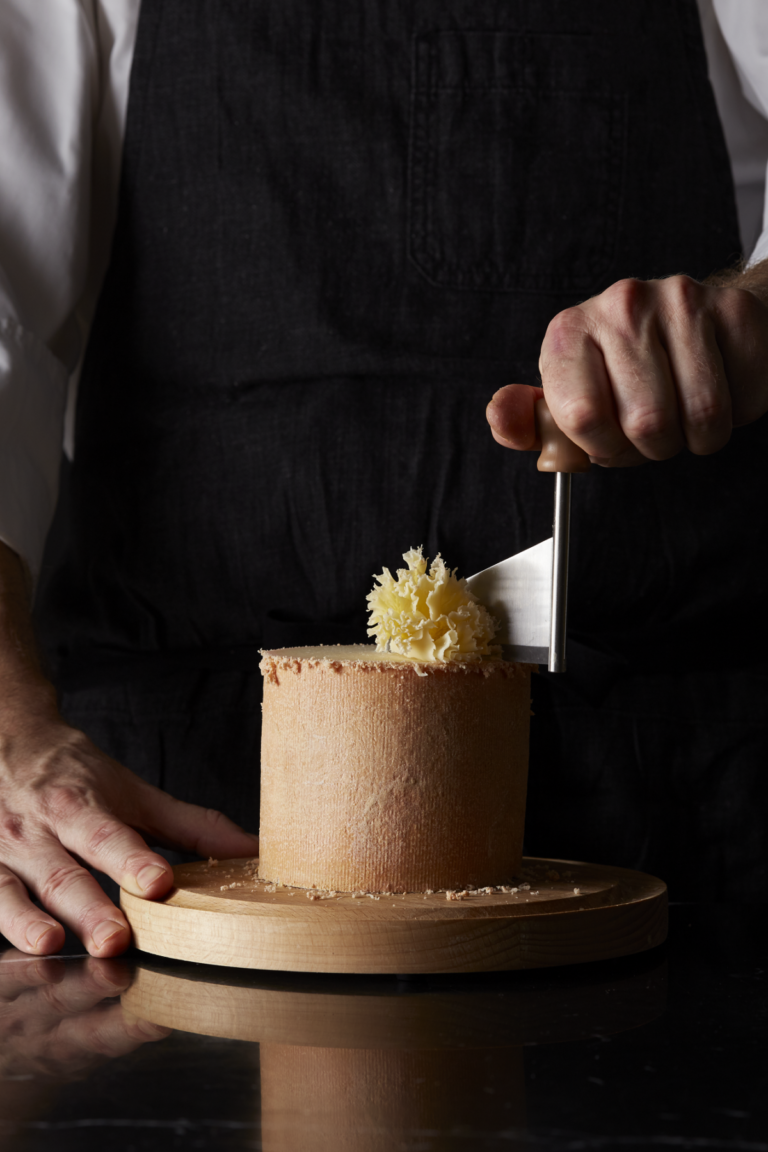 With one taste (and glimpse) of Tête de Moine, you'll quickly understand why it's a favorite among chefs and a delicious conversation piece at any gathering. This unique Swiss cheese is traditionally served in the form of elegant flowers shaved off the wheel with a tool called a girolle, or cheese curler. The delicate rosettes are the perfect shape to convey the full-bodied flavor and aroma of the cheese, and make a striking addition to salads, soups, charcuterie boards, and more.
View Post
What is Raclette?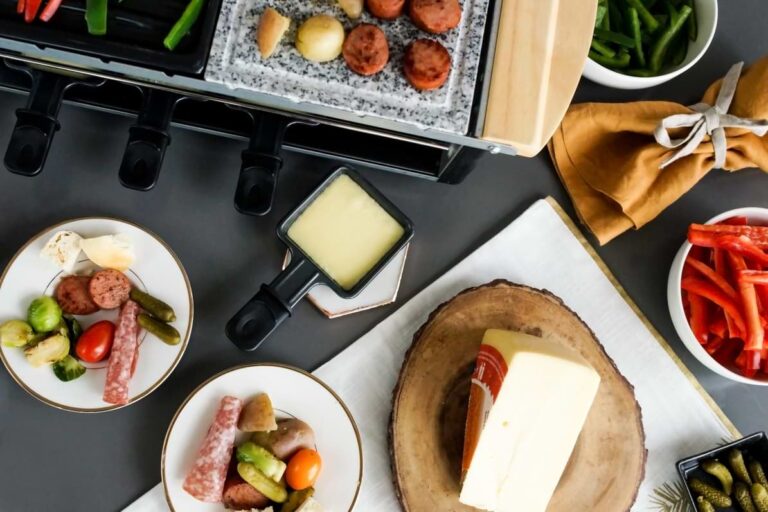 You've probably seen those mesmerizing Instagram videos of gooey, melted cheese being scraped over a delicious plate of food and thought to yourself, "What is this magical cheesy creation?" The answer? Raclette – the traditional Swiss melting cheese.
View Post
Fondue Party Tips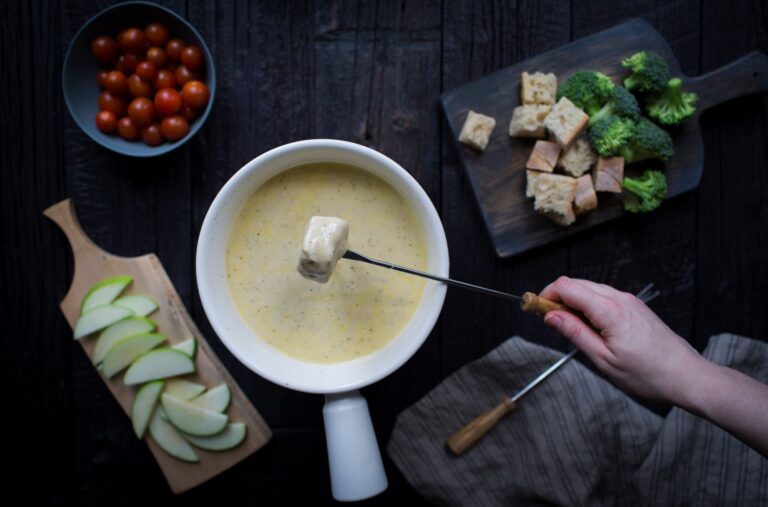 Melted cheese is one of life's great joys, and there's no better way to appreciate it than with a classic cheese fondue. Hosting the perfect party, regardless of the theme, is all about being prepared. A fondue party is no different! Getting organized, buying groceries, and cleaning in advance will help keep you focused and ready for a good time.
View Post